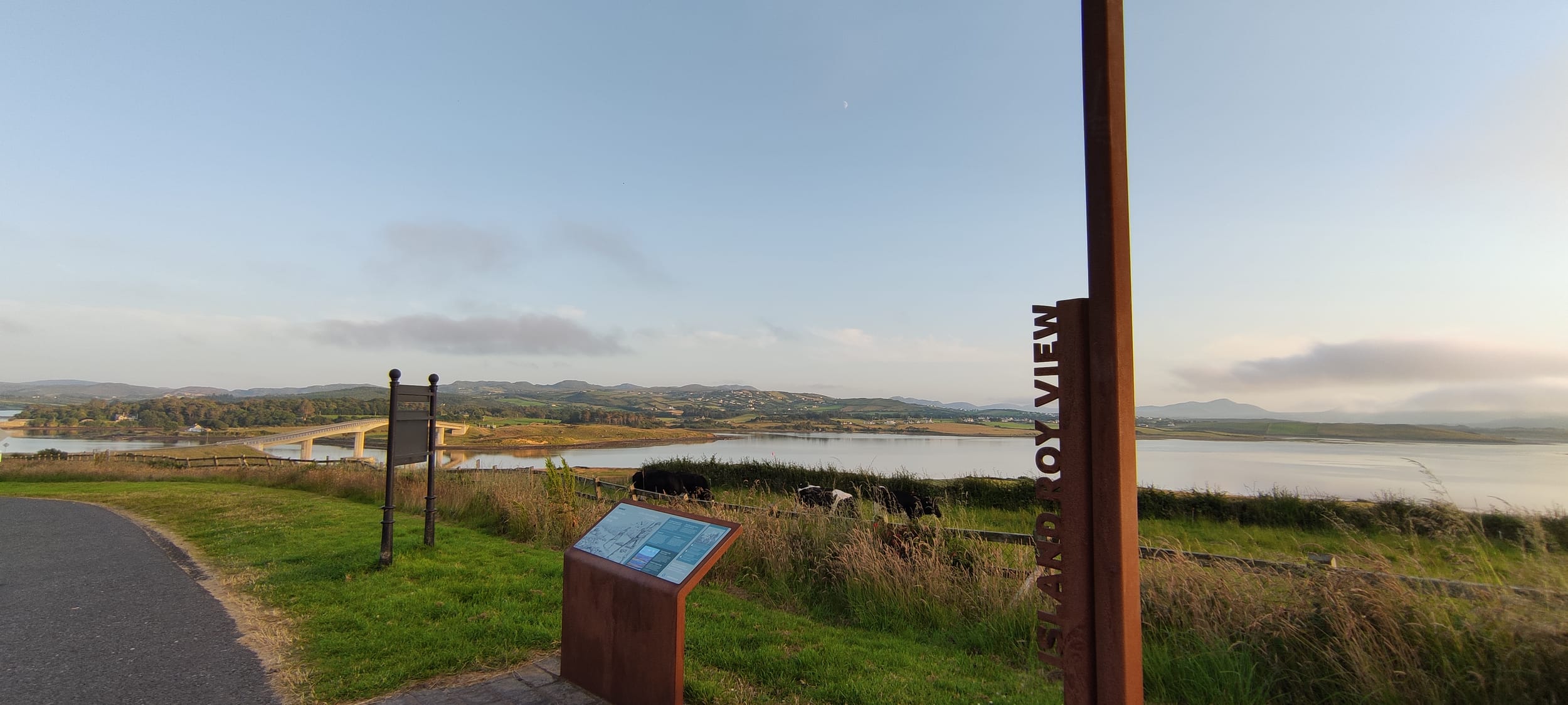 Roy Island viewpoint
Oileán Ruaidh
by Elena T.
Experience the Beauty of Roy Island Viewpoint on the Wild Atlantic Way in Donegal
Located at the 15th stop of all 39 Wild Atlantic Way stops in Donegal is the stunning Roy Island viewpoint. Whether you're a seasoned WAW traveller or just passing through the area, this spot is definitely worth a stop.
As you take in the breathtaking view of Harry Blaney Bridge and Drongawn Lough, make sure to turn your attention to Roy Island. This small island located in Mulroy Bay is surrounded by stunning natural scenery and provides a picture-perfect moment that you won't want to miss.
Harry Blaney Bridge
The Harry Blaney Bridge is a modern landmark that spans Mulroy Bay, connecting the Roguill and Fanad peninsulas of County Donegal. Named after the local independent politician Harry Blaney, this impressive structure is the result of years of effort and government support.
In the 19th century, a ferry service transported people and goods between the two peninsulas. However, the service was discontinued in the mid-1960s, making it a time-consuming journey to travel by car between Carrigart on the Rosguill peninsula and Fanad. As a solution, construction of the bridge began in 2007 and was completed in 2008, costing approximately €20 million.
The Harry Blaney Bridge is 340 meters (320 yards) long, and it takes only a few minutes to cross, making the journey between the peninsulas much easier and quicker. The bridge was officially opened on May 15th, 2009, by former Taoiseach Brian Cowen, marking a significant moment for the people of Donegal.
So, if you're travelling the Wild Atlantic Way in Donegal, make sure to stop at the 15th spot and discover the beauty of Roy Island's viewpoint. With its stunning scenery and fascinating history, it's a stop that you won't forget.
Pictures by Elena T.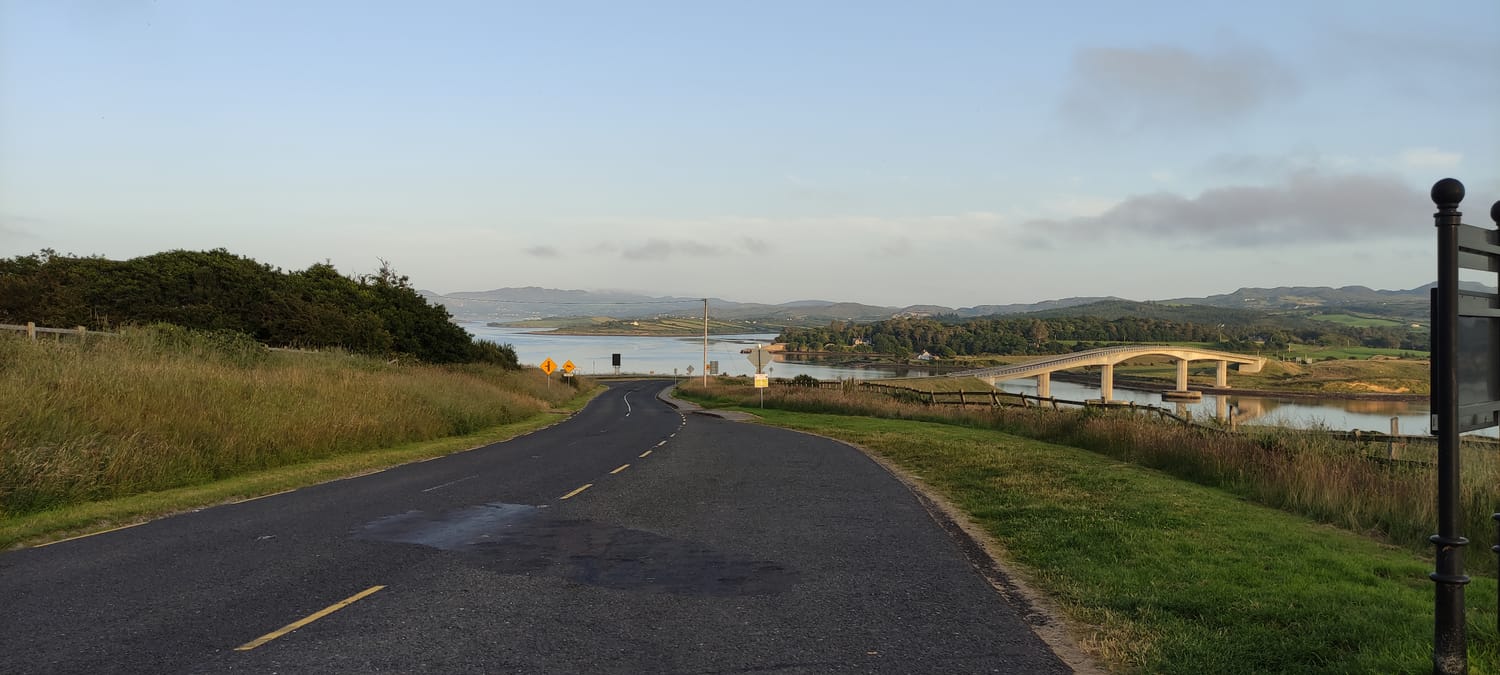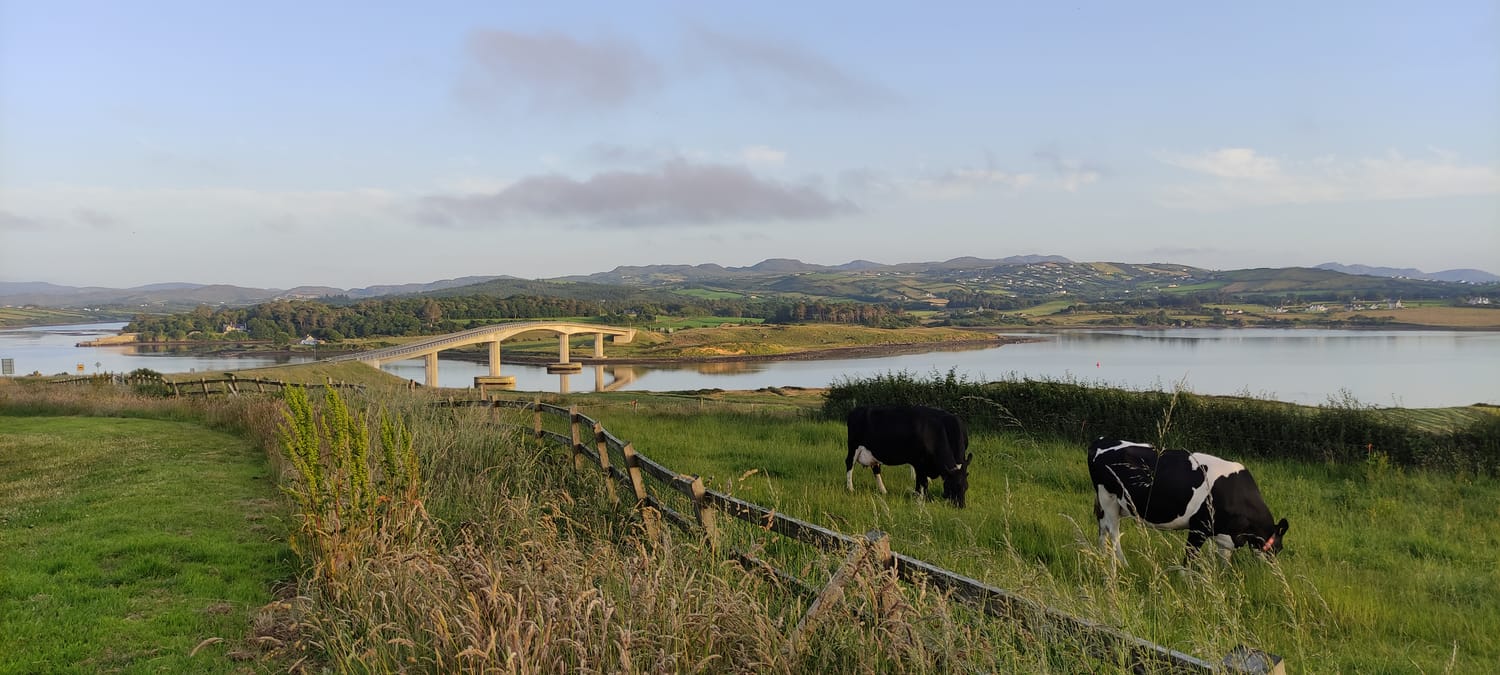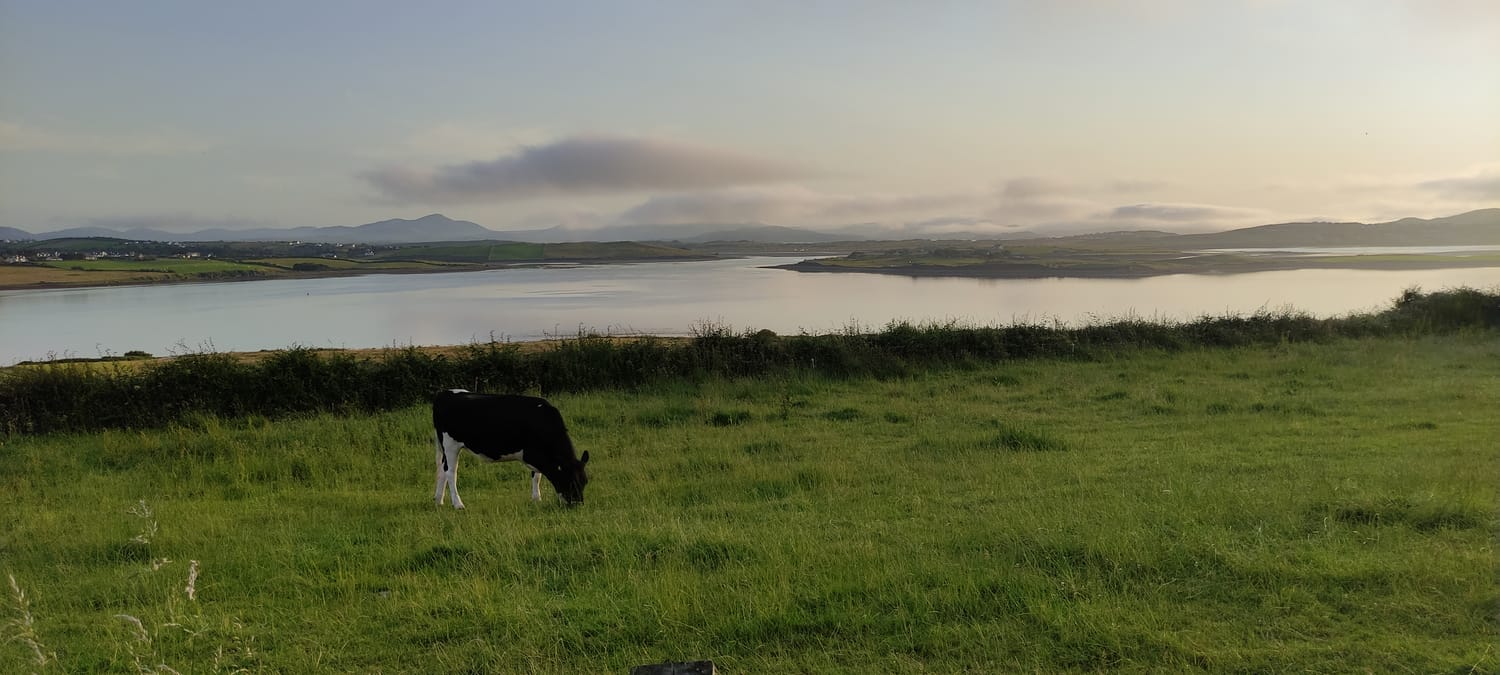 Distance from:
Letterkenny - 32.2 km
Buncrana - 74.2 km
Bunbeg - 48.6 km
Donegal Town - 82 km
Derry - 41.9 ml
Visit more viewpoints in Donegal