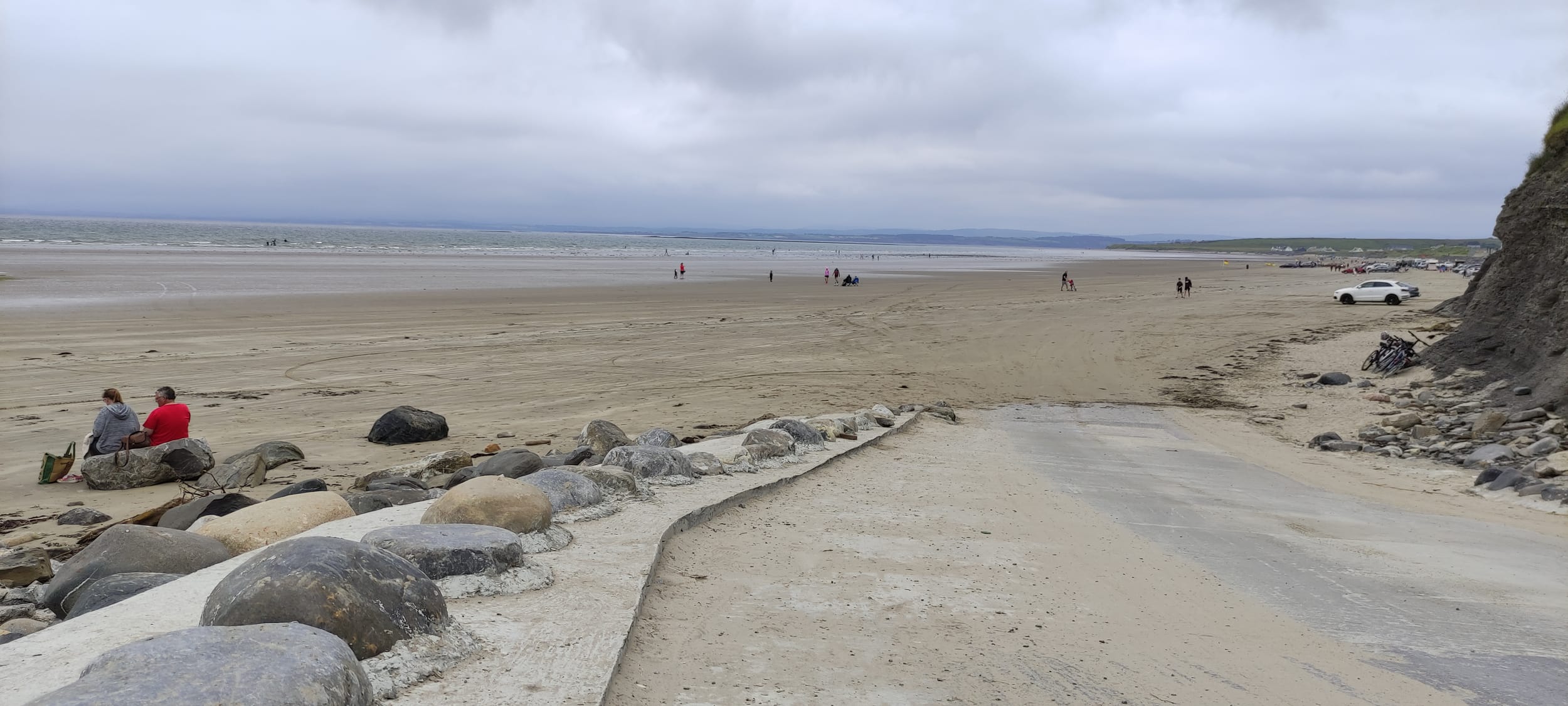 Rossnowlagh Beach
Trá Ros Neamhlach
pictures by Elena T.
Escape to Rossnowlagh Beach: A Tranquil Retreat on Donegal's South Coast
On the South Coast of Donegal, Rossnowlagh Beach is a gem waiting to be discovered. This breathtaking destination is a must-visit for anyone exploring the Wild Atlantic Way, with its soft golden sands, exceptional views, and crystal-clear waters.
A Popular Surfing Destination
Renowned as one of Ireland's main surfing beaches, Rossnowlagh Beach is the perfect spot for beginners and experienced surfers. The local surf school offers tuition and equipment rental, making it easy to get started with this exciting sport. But it's not just surfers who flock to this stunning beach – walkers, swimmers, and sailors also come to enjoy its beauty and tranquillity.
Beach Lifeguards on Duty
For those worried about safety, Rossnowlagh Beach has beach lifeguards on duty from June until September, working from 12:00 pm until 6:30 pm. With their watchful eyes, visitors can rest easy knowing they're in good hands.
Accessible by Car
One unique feature of Rossnowlagh Beach is that cars can drive on the sand. While this may change in the future, it's a rare opportunity to experience the beach uniquely. However, if you prefer not to drive on the sand, there's plenty of parking available nearby – just be aware that it can get busy during the summer months.
Blue Flagged Beach
Rossnowlagh Beach is a Blue Flagged beach, meaning it has been awarded for Environmental Education as meeting high cleanliness and environmental management standards. This prestigious award ensures no industrial, waste-water or sewage-related discharges, making it a safe and clean place for visitors to enjoy.
Heavenly Headland
The Irish name for Rossnowlagh, 'Ros Neamlach,' means heavenly headland. And it's easy to see why – the nearby beach stretches from the Coolmore cliffs in the south to the rocky outcrop at Carrickfad, which juts out from the headland and is visible at low tide. It's a breathtaking sight that will leave you feeling awed and inspired.
By Elena T.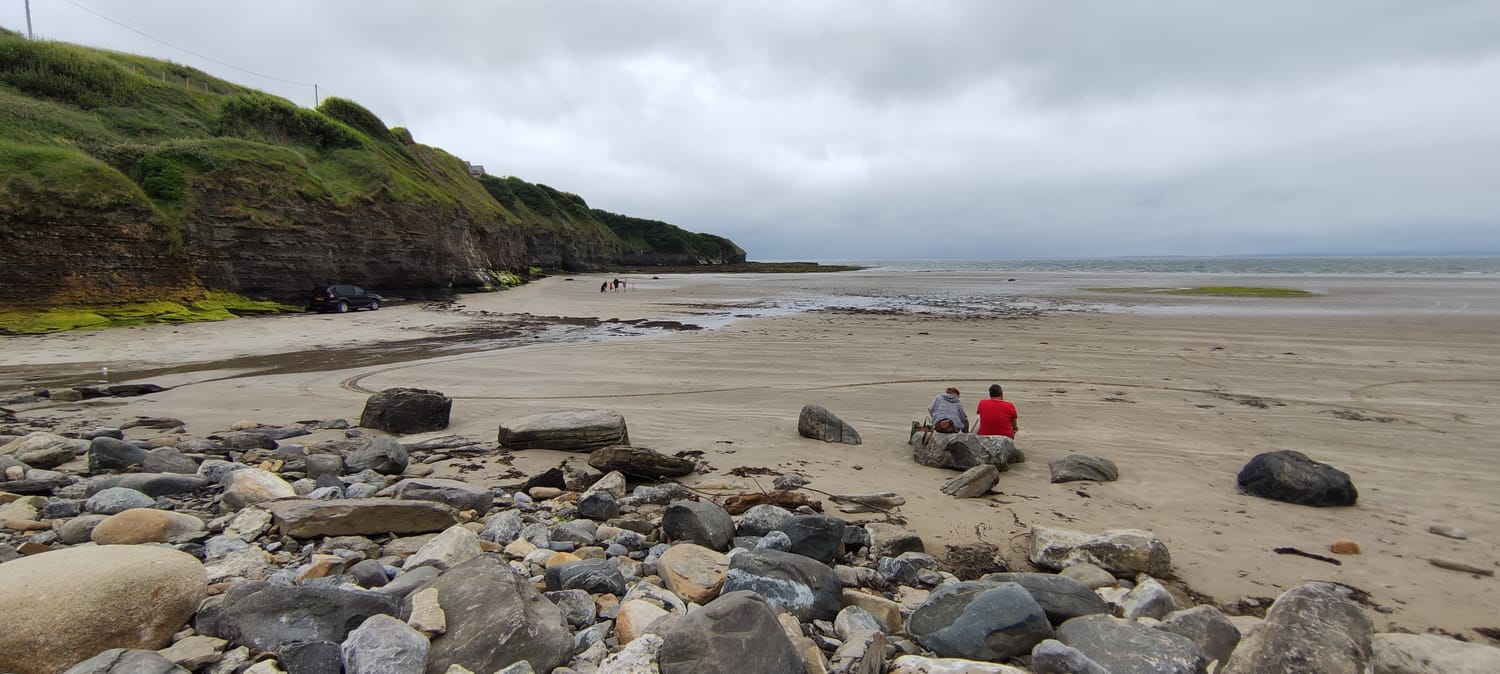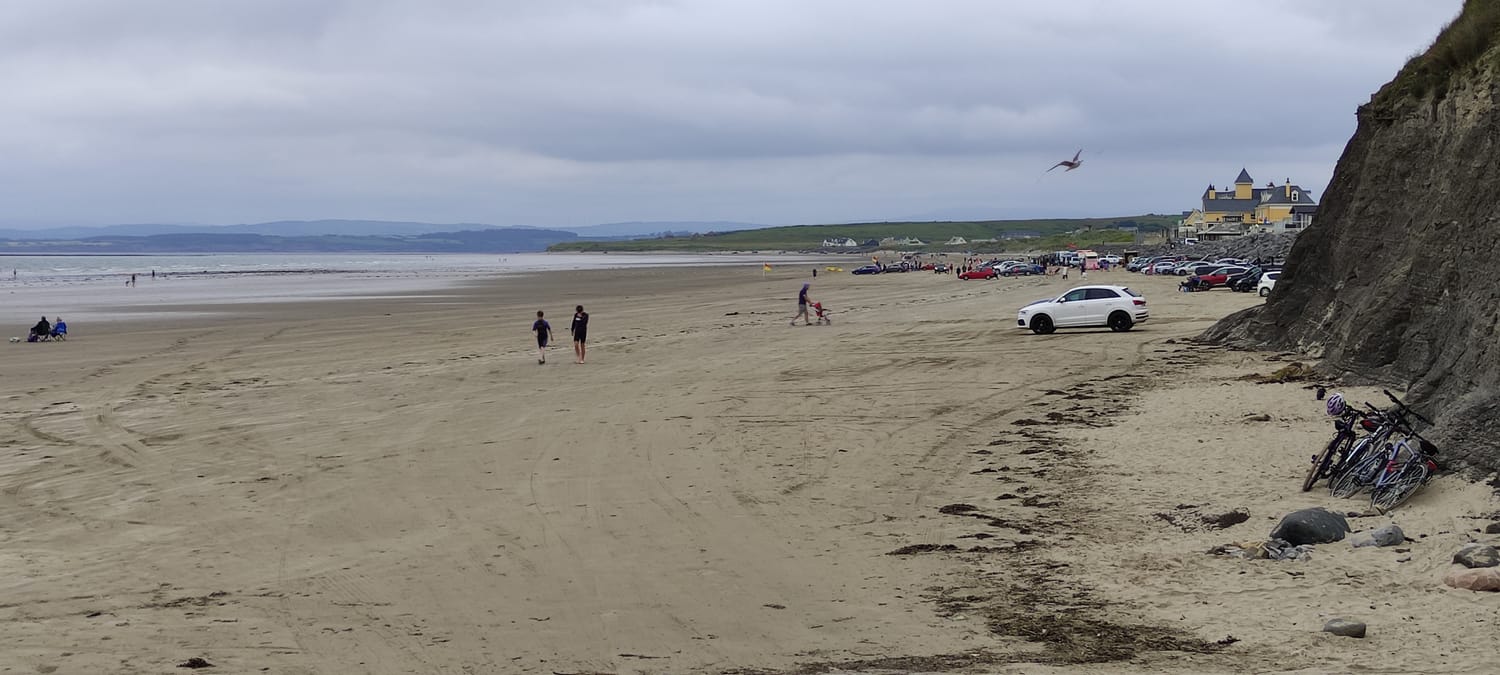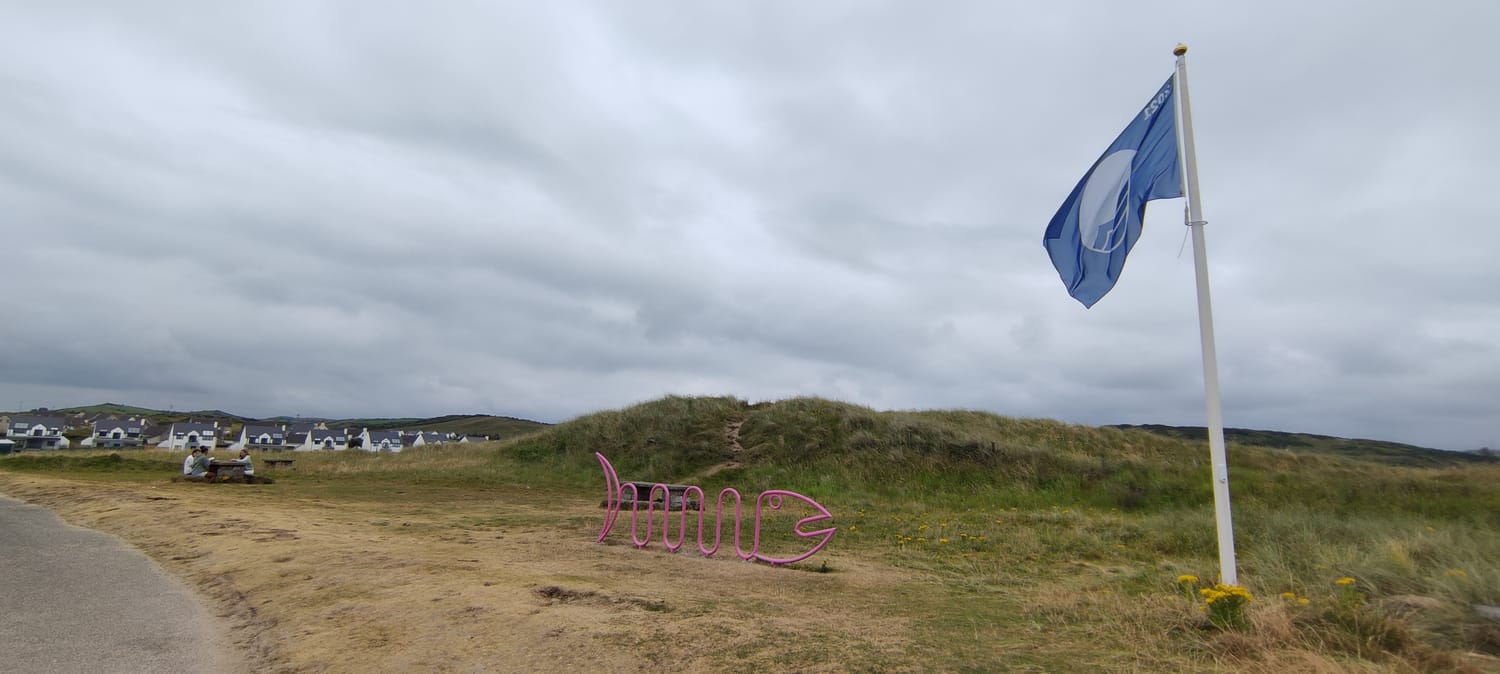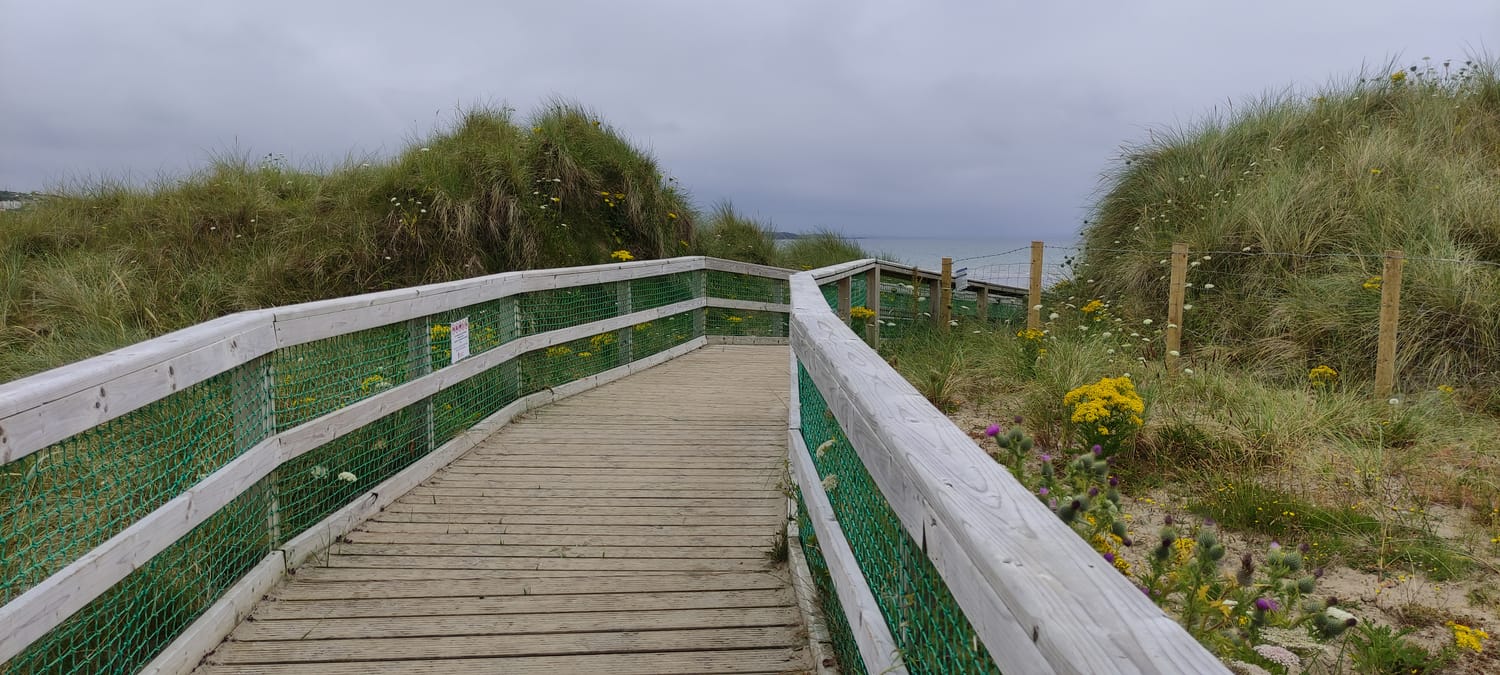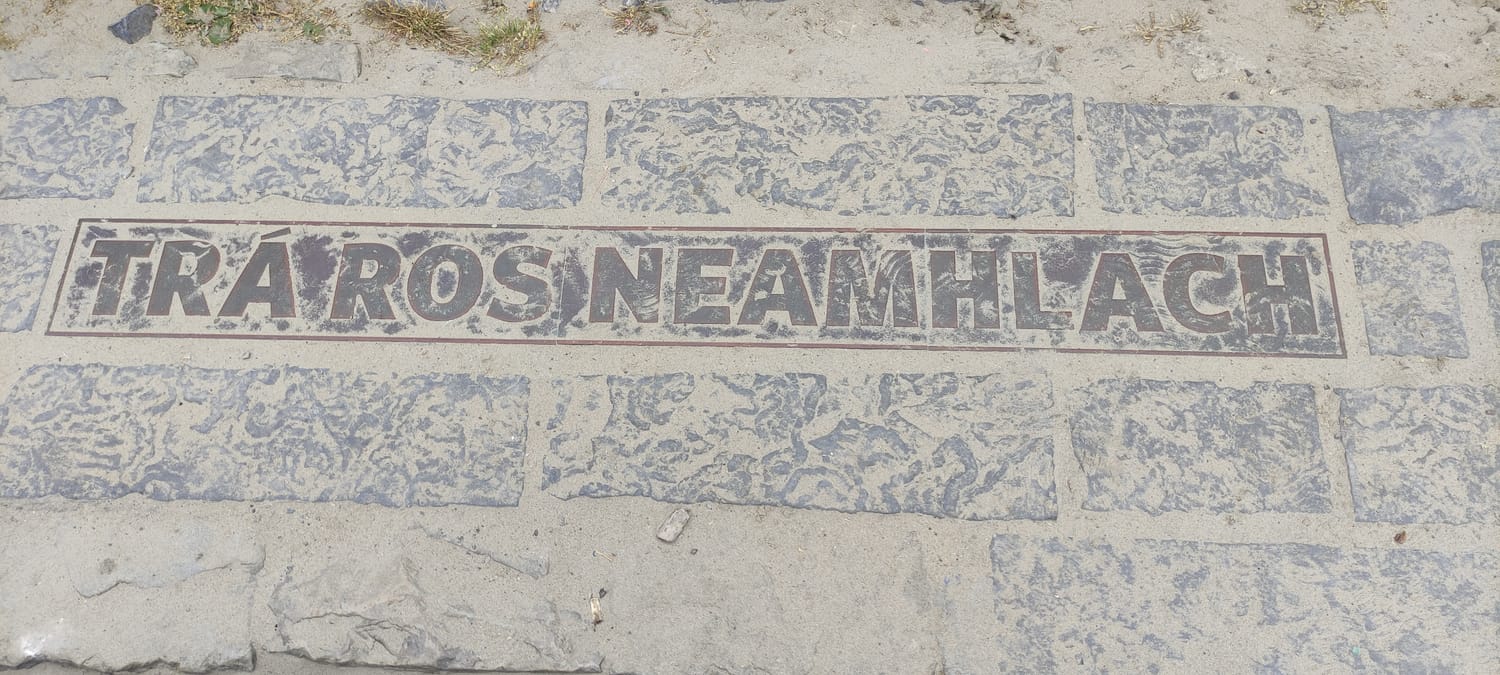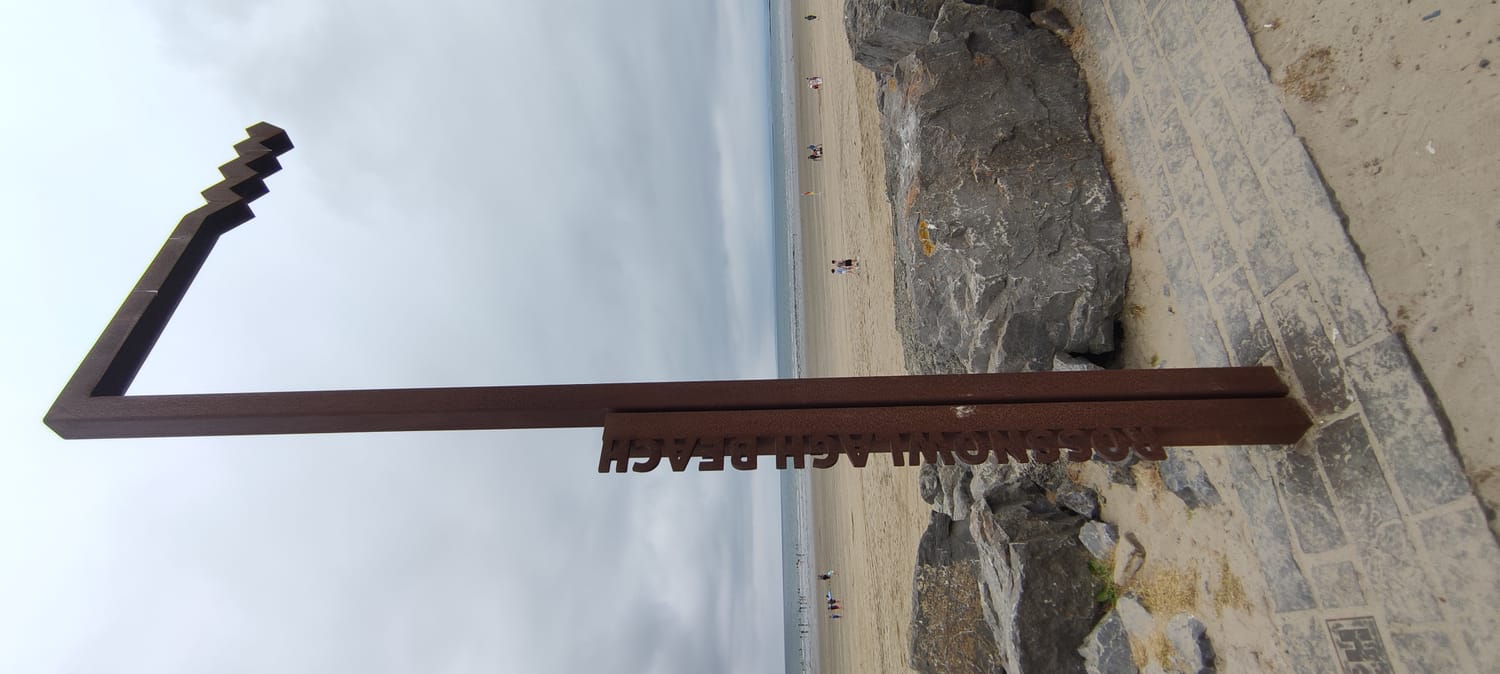 Tips for Visitors:
Check the weather: Like any outdoor activity, the weather can greatly impact your experience. So check the forecast before you go and plan accordingly.
Bring sunscreen: The sun can be strong, even on overcast days. So be sure to pack some sunscreen to protect your skin.
Rent equipment: If you're interested in surfing but don't have your gear, consider renting from the local surf school. They'll provide you with everything you need to hit the waves.
Arrive early: During peak season, the beach can get crowded. Arriving early in the morning can help you avoid the crowds and find a good spot to set up for the day.
Respect the environment: As a Blue Flagged beach, Rossnowlagh has strict environmental standards. Be sure to dispose of your trash properly and avoid disturbing the local flora and fauna.
Check the tides: If you plan to park on the sand, be sure to check the tide schedule before driving onto the beach. You don't want to get stranded or risk having your car damaged by the rising tide. Remember that tides can change quickly, so it's always best to err on the side of caution.


Distance from:
Letterkenny - 66.2 km
Buncrana - 99.9 km
Bunbeg - 94.1 km
Donegal Town - 18.7 km
Derry - 57.9 ml
Visit more beautiful beaches in Donegal