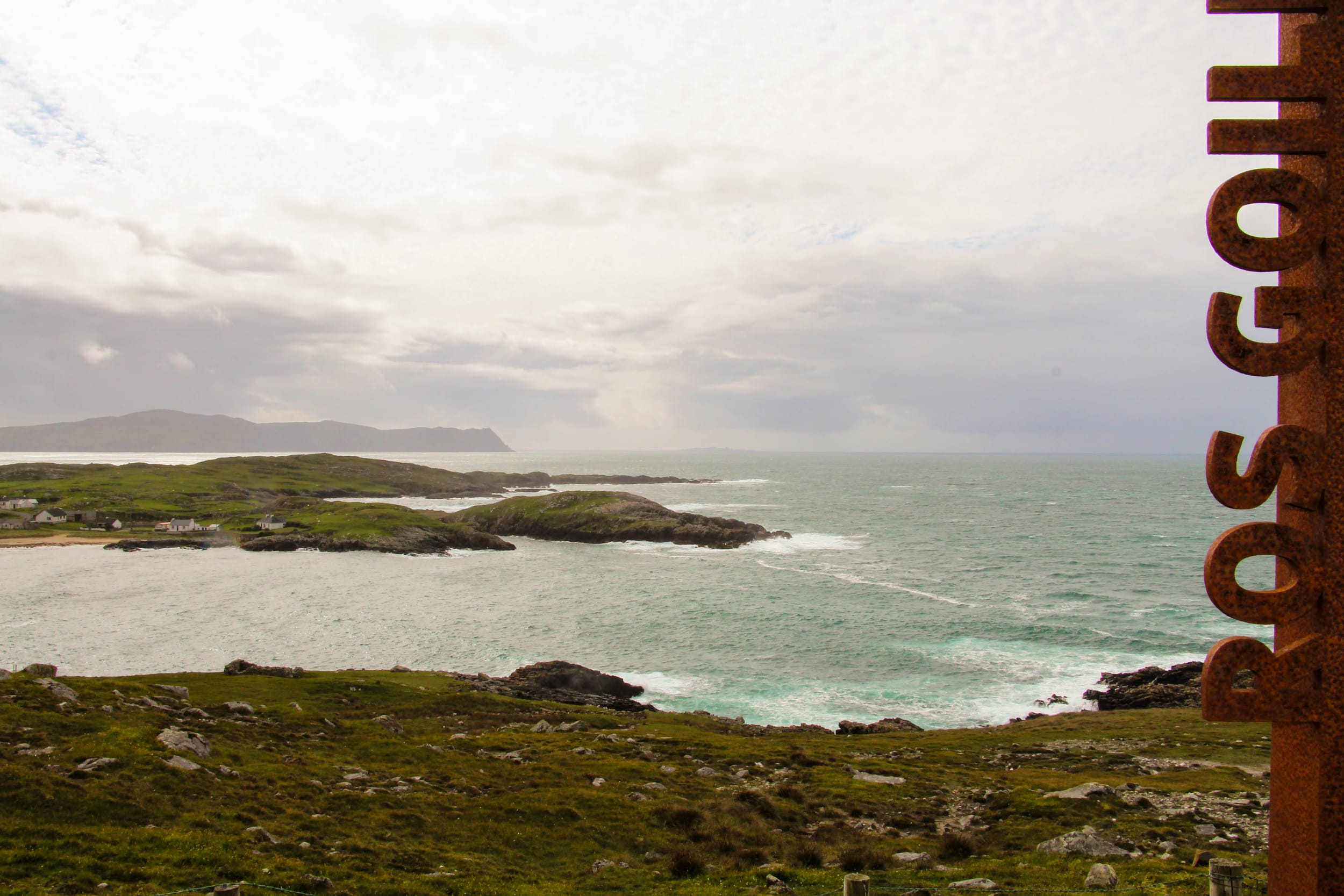 Rosguill Peninsula
by Elena T.
Rosguill Viewpoint: Where the Ocean Never Sleeps
If you're looking for a spot to witness the power and beauty of the ocean, look no further than Rosguill Peninsula's viewpoint. Located in the middle of a stunning coastal drive, this small car park is one of the 39 Wild Atlantic Way discovery points in Donegal, offering a front-row seat to an ocean waves show that never stops.
Pack a hot drink or lunch, and take your time to enjoy the view of the endless expanse of the sea. From this discovery point, you can see Horn Head and Tory Island in the distance and lots of rocks that stay on the way of the waves, creating spectacular splashes.
But the viewpoint is not just about the ocean. It's also a great starting point to explore the nearby attractions. The point is near a small beach of Doagh village, where you can enjoy a quiet stroll, and the majestic strand Tra an Rossan, which is a paradise for surfers.
Whether you're traveling solo, with friends, or with family, the Rosguill viewpoint is a must-visit spot. Take in the breathtaking views, listen to the crashing waves, and feel the energy of the ocean. It's a perfect place to relax and escape from the hustle and bustle of everyday life.
In conclusion, Rosguill Viewpoint is a place where the ocean never sleeps. With its stunning views, nearby attractions, and peaceful atmosphere, it's the perfect destination for anyone seeking a bit of natural beauty and tranquility along the Wild Atlantic Way in Donegal.
Pictures by Elena T.


Distance from:
Letterkenny - 36.4 km
Buncrana - 77.5 km
Bunbeg - 52.8 km
Donegal Town - 85.3 km
Derry - 44 ml
Visit more beautiful viewpoints in Donegal