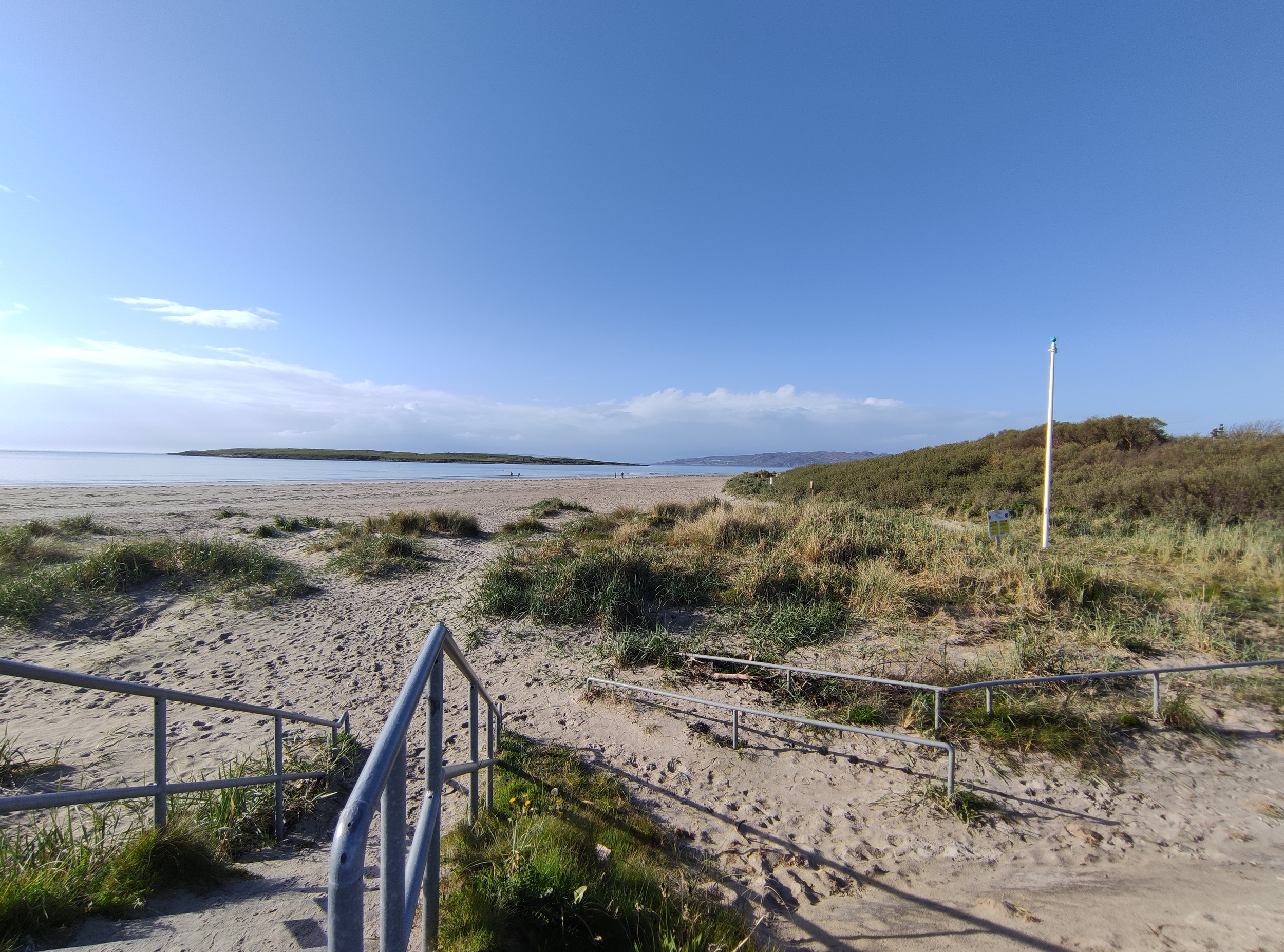 Portnoo Beach
Narin
by Elena T.
Portnoo strand is the 30th stop
from all
39 Wild Atlantic way
stops in co. Donegal.
Portnoo Beach is a gem in Donegal's heart. Portnoo Beach is a must-visit destination for anyone looking to escape the hustle and bustle of everyday life with its golden sand, crystal-clear waters, and stunning scenery.
Portnoo Beach is a true paradise for beach lovers and outdoor enthusiasts alike, located on the rugged and windswept northwest coast of Ireland. Whether you want to swim in the sparkling Atlantic waters, sunbathe on the soft sand, or go for a leisurely walk along the shore, there's something for everyone at Portnoo Beach.
One of the most impressive features of this stunning beach is the breathtaking panoramic view of Gweebarra Bay and the surrounding mountains. This picturesque setting is ideal for photography enthusiasts and nature lovers who can capture the beauty of the rugged coastline, the wild Atlantic Ocean, and the dramatic skies above.
Portnoo Beach is also renowned for its excellent surf conditions, making it a popular destination for surfers from around the world. If you're new to the sport, there are a number of surf schools in the area that can provide expert guidance and equipment rental, so you can experience the thrill of catching a wave for yourself.
For those who prefer a more relaxed pace, there are plenty of opportunities to explore the local area and immerse yourself in Donegal's rich culture and history. The nearby town of Ardara is famous for its traditional music and dance, and there are a variety of festivals and events held throughout the year that celebrate the region's heritage.
Whether you're looking for adventure or relaxation, Portnoo Beach has something for everyone. So pack your bags, grab sunscreen, and get ready to experience Donegal's hidden gem's natural beauty and warm hospitality.
Pictures: Elena T.


Distance from:
Letterkenny - 59.9 km
Buncrana - 96.3 km
Bunbeg - 42.2 km
Donegal Town - 38 km
Derry - 56.2 ml
Visit more beautiful beaches in Donegal