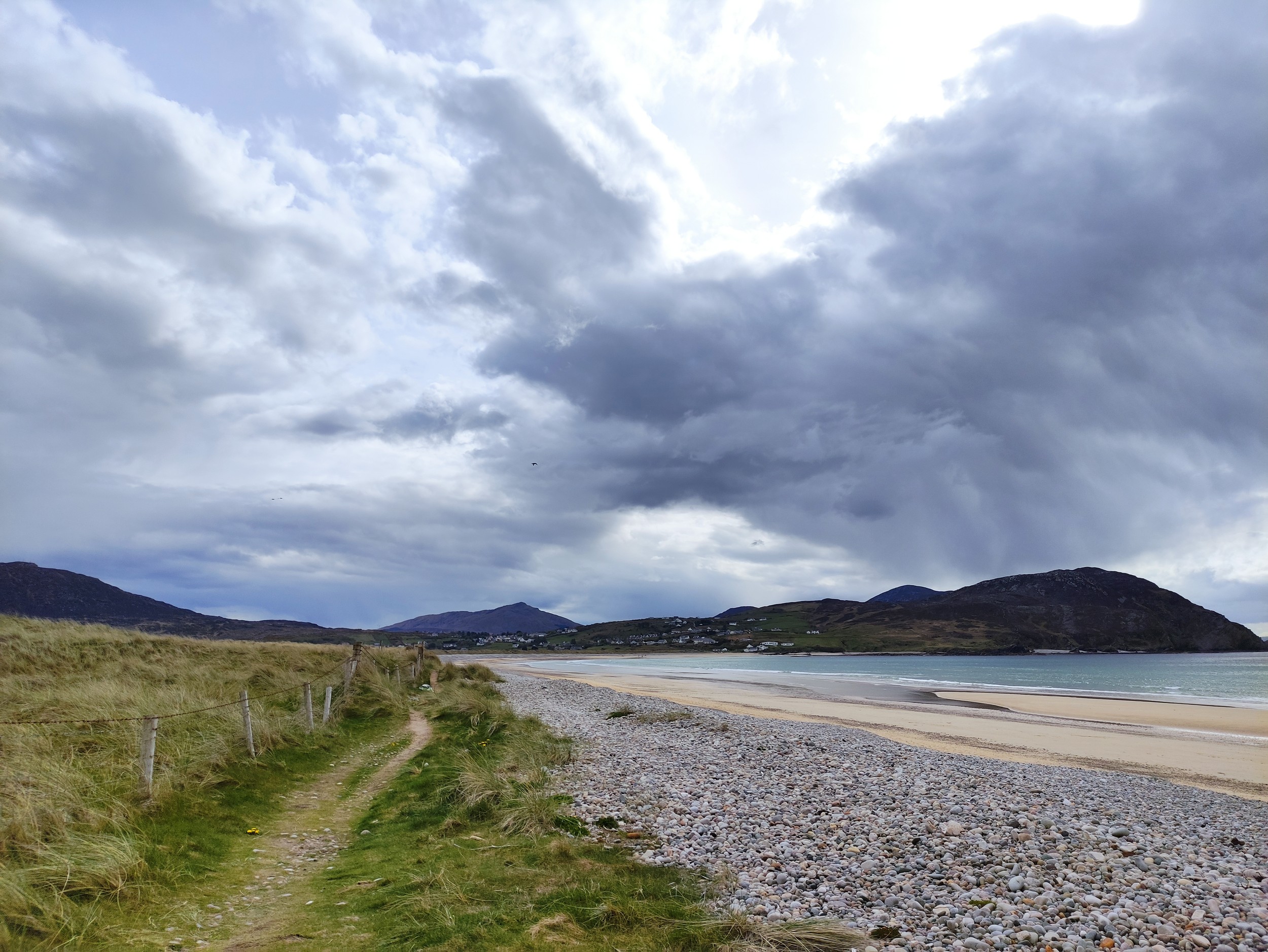 Pollan bay
Inishowen
by Elena T.
Do you know how many things you can do in the Pollan strand?
Pollan Bay is a popular destination on the Inishowen peninsula and a must-visit Wild Atlantic Way discovery stop. The bay offers stunning views of Malin Head and Glashedy Island, and its picturesque beauty makes it a great spot for photographers.
One of the unique features of Pollan Bay is the abundance of round rocks scattered along the beach, making it a great place to explore and discover some hidden treasures.
Besides its scenic beauty, Pollan Bay has something for everyone. It has a lovely playground on the sand, which is perfect for children and families. The playground is adjacent to a car park, making it convenient for visitors to park and enjoy the facilities.
Beside the car park, you can find a lovely picnic area where you can enjoy a meal while taking in the stunning views of Pollan Bay. Additionally, visitors can also enjoy a cup of coffee from the coffee van that is often parked in the car park.
For those who enjoy walking, there is a long path that starts at the playground and leads to Carrickabraghy Castle, offering stunning views of the bay along the way. This walk is an excellent way to immerse yourself in nature and appreciate the natural beauty of the area.
Whether you want to relax on the beach, explore the round rocks, or take a scenic walk to the castle, Pollan Bay is the perfect destination. Its natural beauty, fun playground, and picturesque landscapes make it a great place to spend the day.
Pictures by Elena T.


Distance from:
Letterkenny - 60.9 km
Buncrana - 19.9 km
Bunbeg - 110 km
Donegal Town - 103 km
Derry - 28.1 ml
Visit more stunning beaches in Donegal