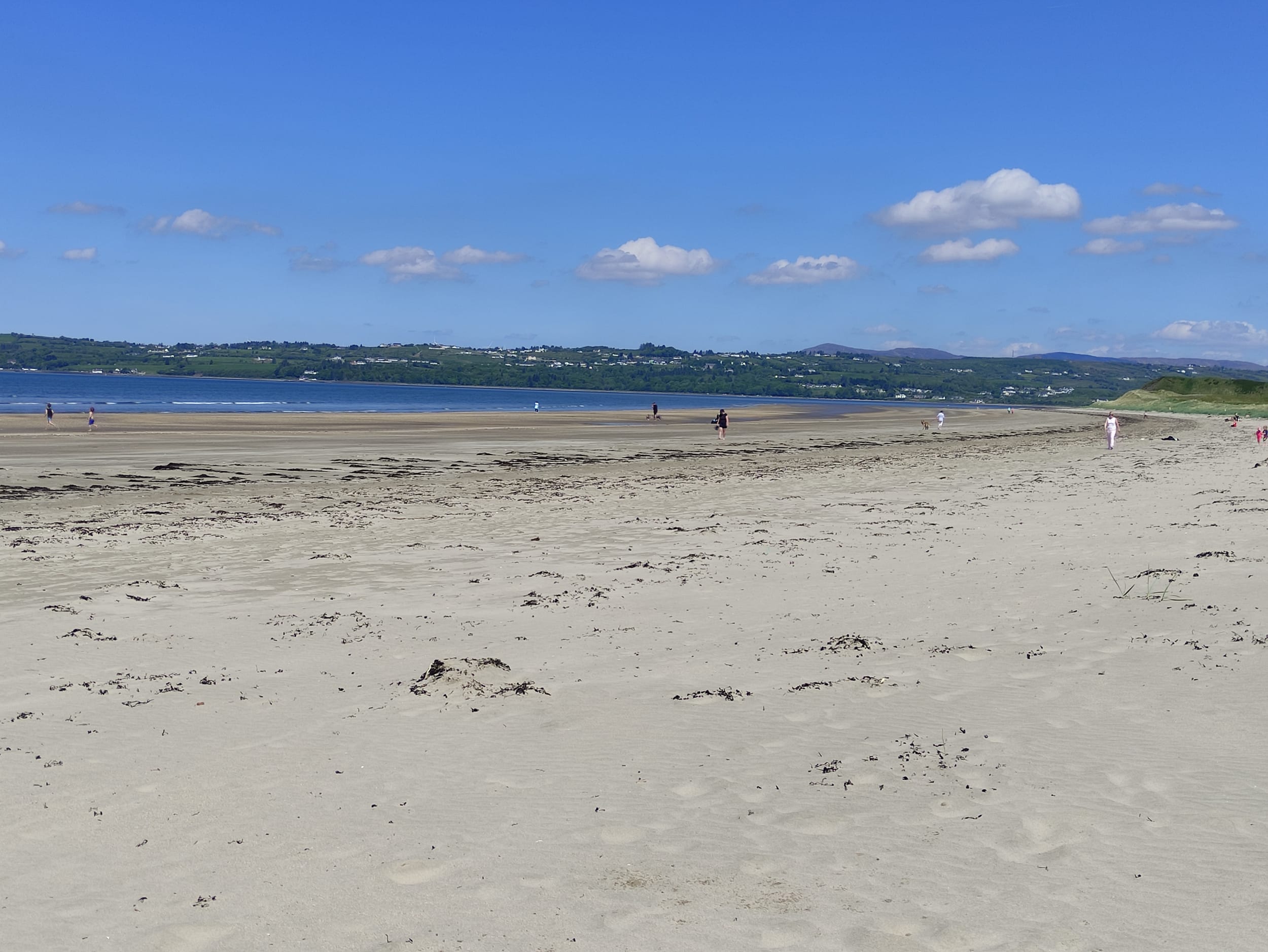 Murvagh Beach
Trá Mhuir Mhaigh
by Elena T.
Murvagh is a stunning blue flag beach located on the west coast of County Donegal.
Beautiful Blue Flag Beach
Murvagh Beach is known for its beautiful, long, and vast stretch of golden sand and its clear and safe waters. The shallow waters make it perfect for families with young children, and a boardwalk allows easy access for buggies and wheelchairs.
A Perfect Destination for Families
With its family-friendly atmosphere, Murvagh Beach is a perfect destination for families looking for a relaxing and enjoyable day out. Children can play in the sand, paddle in the water, or enjoy a picnic in the nearby coniferous wood. The wood beside the beach is used by many as a relaxing and picnic area and offers a peaceful retreat from the hustle and bustle of the beach.
The Wild Atlantic Way
Murvagh Beach is also one of the 39 Wild Atlantic Way stops in County Donegal. Visitors can explore the stunning coastline, take a scenic drive, and discover the local culture and history.
Tips for Visiting Murvagh Beach
It's important to note that Murvagh Beach can get very busy during peak tourist season, weekends, and hot days. To avoid crowds, visitors may want to consider visiting during the off-season or on weekdays.
In conclusion, Murvagh Beach is a beautiful and family-friendly destination on the west coast of County Donegal. Its stunning natural beauty, safe waters, and nearby attractions make it the perfect place to relax and enjoy a day out with family and friends.
Pictures by Elena T.


Distance from:
Letterkenny - 60 km
Buncrana - 94.1 km
Bunbeg - 99.6 km
Donegal Town - 12.9 km
Derry - 54.3 ml
Visit more beautiful beaches in Donegal