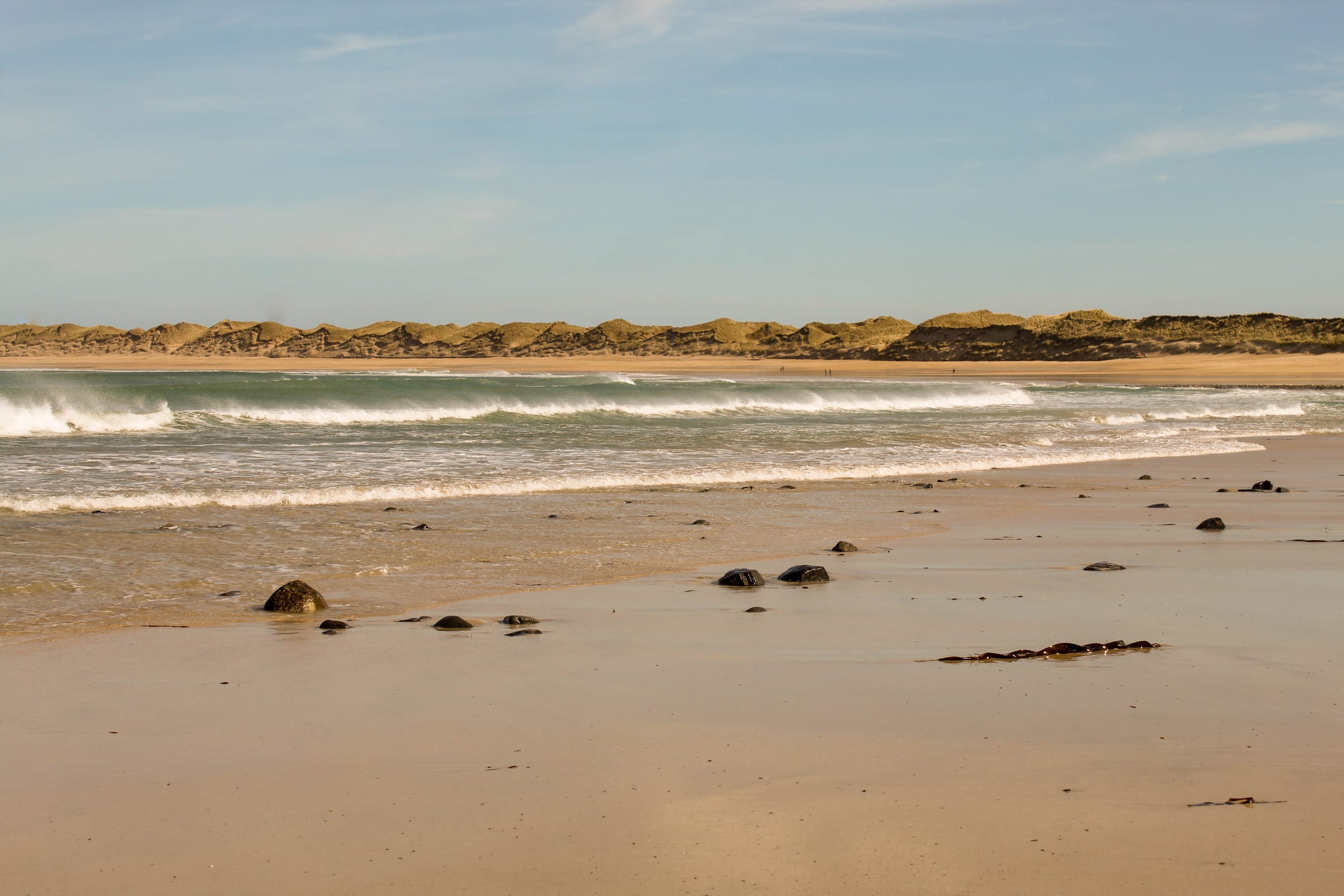 Magheroarty beach
by Elena T.
A stunning long sandy beach is great for surfing.
Magheroarty Beach is a stunning stretch of coastline located near Falcarragh and just 25 minutes away from Dunfanaghy, co. Donegal. It is a beautiful, long sandy beach with waves perfect for surfing. Anyway, a sign displays a warning about rip currents, so be careful.
The beach has a large car park suitable for caravans and camper vans. You can also find a bar, toilets (that sometimes are locked), and a playground nearby.
From the pier on the West side of the beach, you can take a ferry to Tory Island.
From the beach, you can enjoy the stunning views of Muckish mountain and Tory island.
TIP: it is better not to forget your hat because it could be quite windy there.
This secluded beach is a perfect destination for those who love nature and want to escape the hustle and bustle of city life. In this travel guide, we'll explore what Magheroarty Beach has to offer and how to make the most of your visit.
Magheroarty Beach is a secluded beach with limited facilities. There are no lifeguards on duty, so swimming is at your own risk. There are no shops or restaurants on the beach, so bringing your own food and drinks is a good idea. There are public restrooms available, but they are basic and may not be very clean.
It is a popular surfing destination, with waves perfect for beginners and experienced surfers alike. If you're not into surfing, you can take a leisurely stroll along the beach and admire the stunning views of the coastline. You can also explore the nearby sand dunes and enjoy a picnic with your family or friends.
Magheroarty Beach is located close to several popular attractions in Donegal, including the Dunfanaghy and the Horn Head scenic drive. You can also visit the nearby islands of Tory and Inishbofin, which are both steeped in history and culture.
As with any beach, it's important to be aware of the tides and currents at Magheroarty Beach. The currents can be strong, so staying within your depth and swimming parallel to the shore is important. It's also a good idea to keep an eye on the weather forecast and avoid swimming if there are strong winds or high waves.
Pictures by Elena T.


Distance from:
Letterkenny - 47.9 km
Buncrana - 89 km
Bunbeg - 14 km
Donegal Town - 90.8 km
Derry - 51.1 ml
Visit more stunning beaches in Donegal