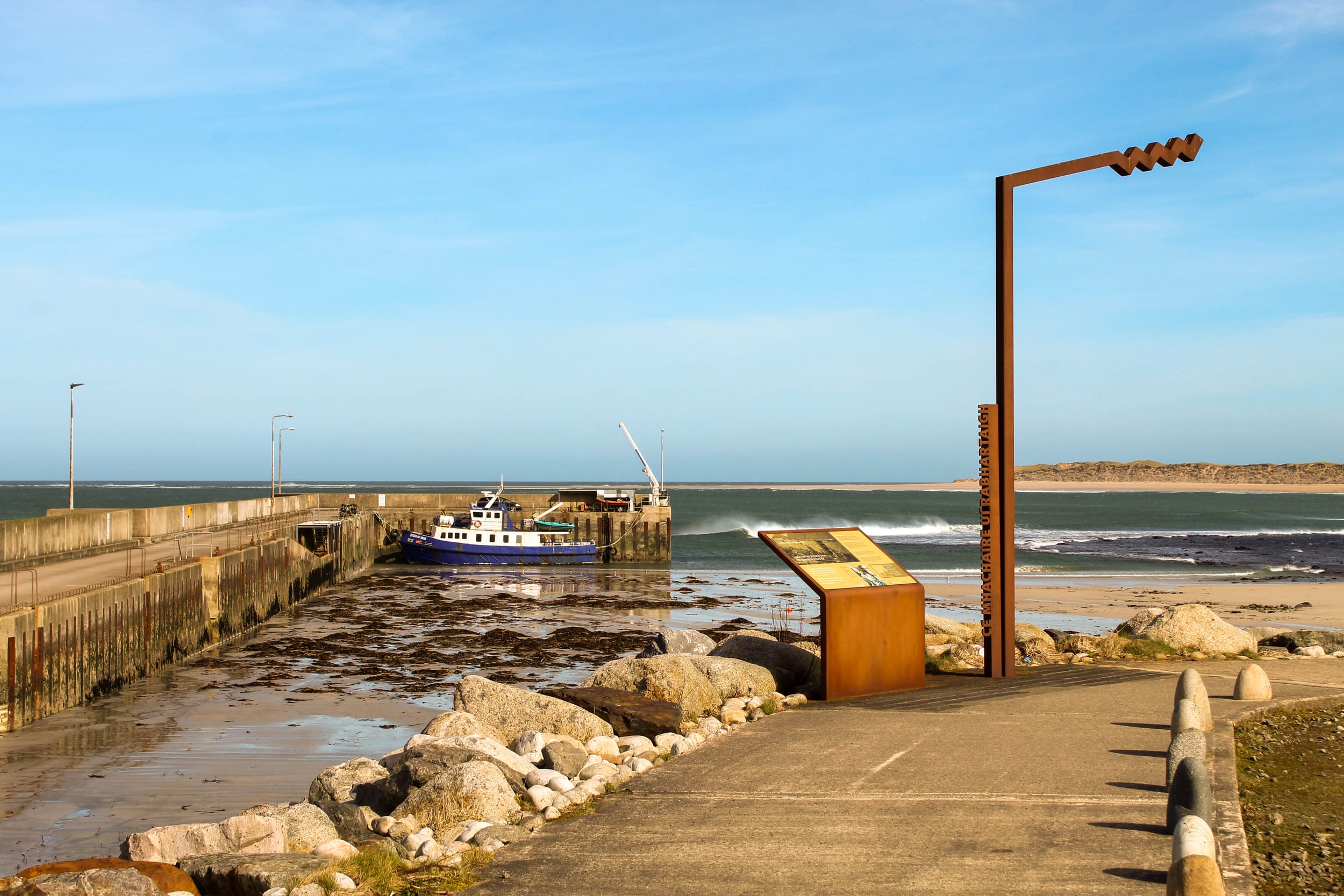 Magheroarty Pier
by Elena T.
Magheroarty Pier: A Hidden Gem on the Wild Atlantic Way
The Wild Atlantic Way is a breathtaking coastal route over 2,500km from Donegal to Cork, showcasing some of Ireland's most stunning scenery. Among the 39 discovery stops in Co. Donegal is Magheroarty Pier, a hidden gem not to be missed.
Located on the north coast of Co. Donegal, Magheroarty Pier is a bustling hub for locals and tourists alike. In addition, the pier is the departure point for ferries to Tory Island, a remote and rugged island off the coast of Donegal. However, before you plan your journey, check with the staff, as sailings are subject to tidal conditions, and cancellations are not uncommon.
Despite its small size, Magheroarty Pier has all the necessary facilities for a comfortable visit. The pier features a bar, public toilets (although sometimes locked), and a playground for children. In addition, a large car park is available, making it an ideal location for campers and caravans.
But what makes Magheroarty Pier truly special is its stunning surroundings. To the east of the pier lies a vast sandy beach, perfect for surfing, swimming, or simply strolling along the shoreline. The view from the pier is equally breathtaking, with the majestic Muckish mountain dominating the landscape to the south and Tory Island visible in the distance.
One thing to keep in mind when visiting Magheroarty Pier is the wind. The area is known for its windy conditions, so pack a hat and dress appropriately. However, the wind makes it an ideal location for wind-based sports such as kitesurfing or windsurfing.
In conclusion, Magheroarty Pier is a hidden gem not to be missed on your trip along the Wild Atlantic Way. Its picturesque surroundings, excellent facilities, and ferry service to Tory Island offer something for everyone. Before planning your journey, check the tidal conditions. Don't forget your hat!
Pictures by Elena T.


Distance from:
Letterkenny - 16.2 km
Buncrana - 57.1 km
Bunbeg - 50.6 km
Donegal Town - 64.8 km
Derry - 33.1 ml
Visit more beautiful piers in Donegal