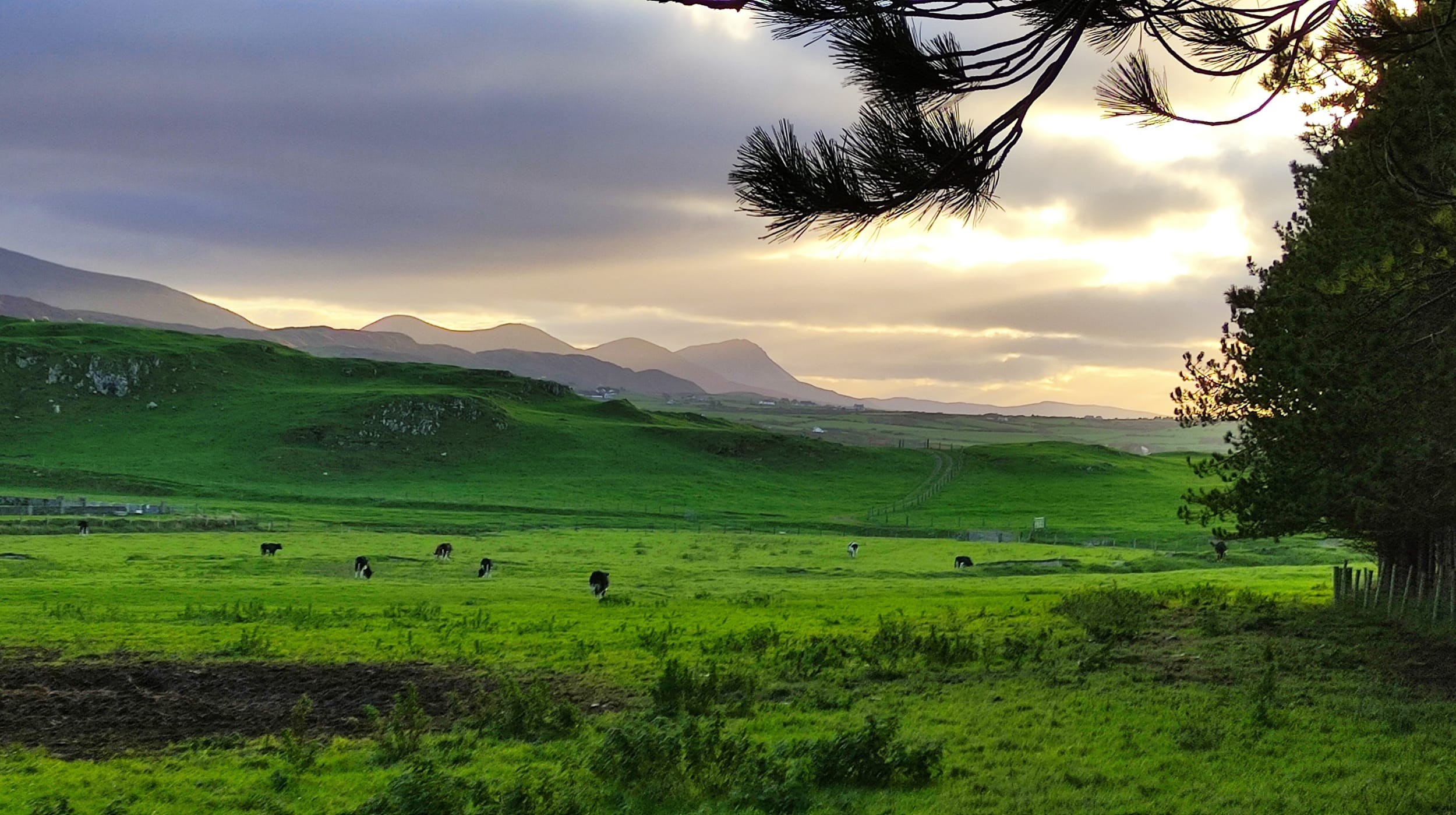 Lurgabrack Nature Reserve
Dunfanaghy
By Elena T.
Do you enjoy long nature walks with spectacular views?
Lurgabrack Nature Reserve, located near Dunfanaghy in County Donegal, is a stunning destination that mixes forest and dunes, offering visitors a chance to explore some of the most beautiful and untouched landscapes in Ireland. The reserve covers over 700 acres of unspoiled wilderness and offers breathtaking views of New lake, Muckish, Aghla Beg, Aghla More, Mackoght, and Errigal mountains. Once you reach the ocean, you'll be treated to views of Inishbofin, Inishdooey, Inisbeg, and Tory Islands.
Lurgabrack Nature Reserve is a hidden gem that offers visitors a unique opportunity to explore some of Ireland's most beautiful and untouched landscapes. The reserve is home to various habitats, including ancient woodlands, dunes, and heathland, making it an excellent destination for nature lovers and outdoor enthusiasts.
As you explore the reserve's walking trails, you'll encounter a variety of plant and animal species, including rare orchids, wildflowers, and butterflies. Birdwatchers will be delighted by the abundance of birdlife, including golden plovers, curlews, and lapwings.
Several walking trails throughout the reserve take visitors through diverse habitats. The paths are unsuitable for buggies, and there are some uphills and downhills, but visitors can choose between a few routes, all of which have great views and end at Tramore Beach.
One of the paths leads up the hill through the forest, ending above Tramore Beach. Another path takes visitors through the dunes, while the third path surrounds New lake. All the trails offer stunning views of the surrounding landscapes and lead to the beautiful Tramore Beach, located within the Lurgabrack Nature Reserve.
The car park is just two minutes from Dunfanaghy, making it easily accessible for visitors. Lurgabrack Nature Reserve is a must-visit destination for anyone looking to experience the natural beauty of Donegal and explore some of the most stunning landscapes in Ireland.
📸 Pictures by Elena T.


Distance from:
Letterkenny - 35.9 km
Buncrana - 76.7 km
Bunbeg - 34.3 km
Donegal Town - 84.5 km
Derry - 43.4 ml
Visit more places for a walk in Donegal