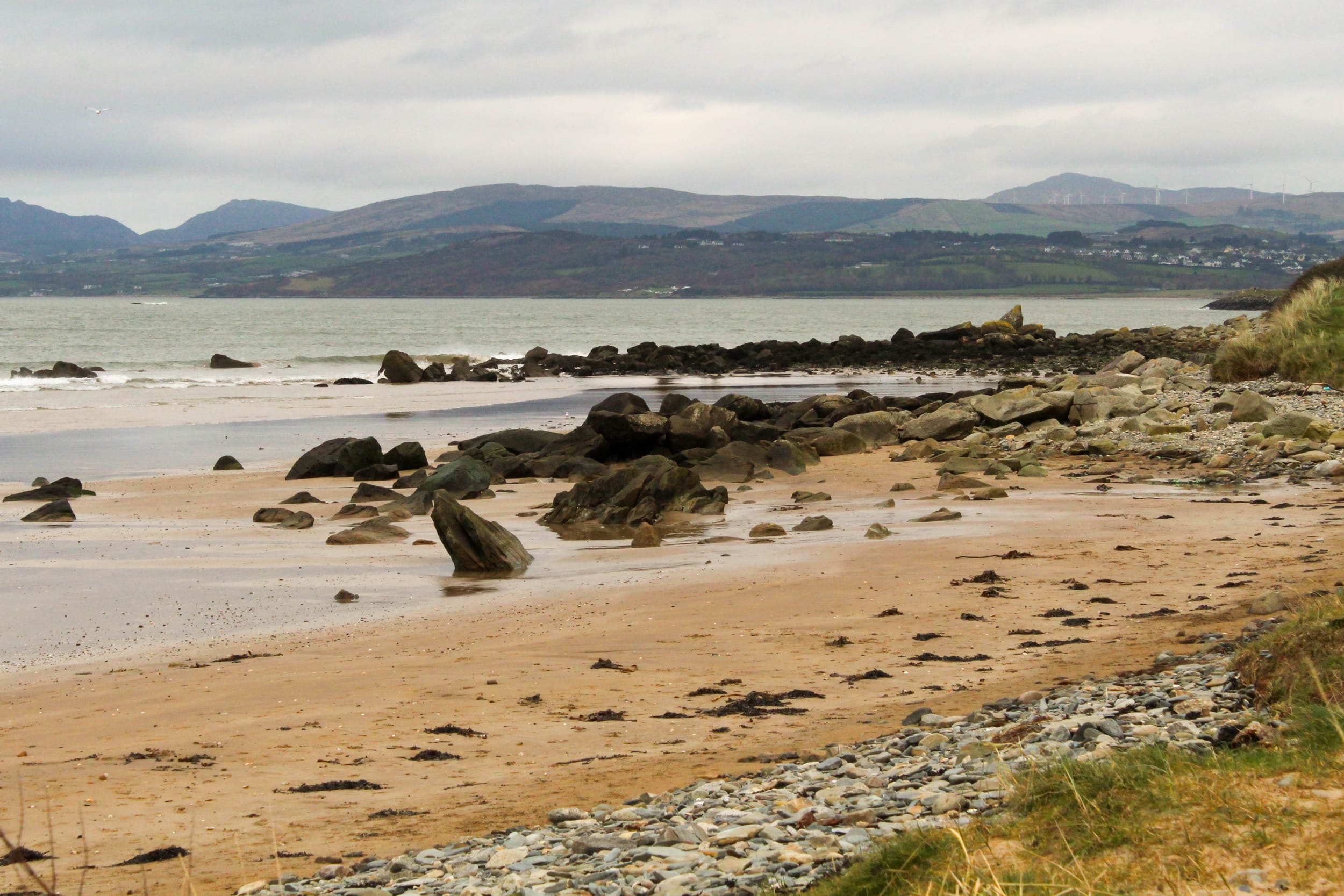 Lisfannon Beach, Inishowen
Baile Fearainn
by Elena T.
A beach walk for sea treasure hunting: Exploring Lisfannon Beach
Lisfannon Beach, located near Buncrana in Co. Donegal, is a beautiful spot to explore for those who love the outdoors. As one of the 39 Wild Atlantic Way stops in Donegal, it is well worth a visit for its long and sandy beach that is perfect for walks.
Walking along the beach, plenty of seashells and pebbles lie in the sand, making it an ideal spot for sea treasure hunting. If you love beachcombing, you can discover beautiful forms and colours that the ocean has sculpted over time. It is also a great place to find sea glass, which can make for lovely souvenirs or jewellery.
Many dog owners prefer this beach for a great walk with their pets; it is easy to see why. The long stretch of sand and fresh sea air makes it a perfect spot for a brisk walk or a leisurely stroll. However, be aware that public toilets are unavailable, so plan accordingly.
Lisfannon Beach offers its visitors beautiful views along Lough Swilly, and it can be very spectacular when the sun goes down. Watching the sunset over the water is a great way to end the day and take in the beauty of the landscape.
In conclusion, Lisfannon Beach is a beautiful spot to explore for those who love the outdoors. Whether looking for a leisurely walk, treasure hunting, or watching the sunset, this beach has it all. So, wear your walking shoes and head out to discover the treasures on Lisfannon Beach.
Pictures by Elena T.


Distance from:
Letterkenny - 36.7 km
Buncrana - 4.8 km
Bunbeg - 85.8 km
Donegal Town - 78.4 km
Derry - 13.2 ml
Visit more beautiful beaches in Donegal