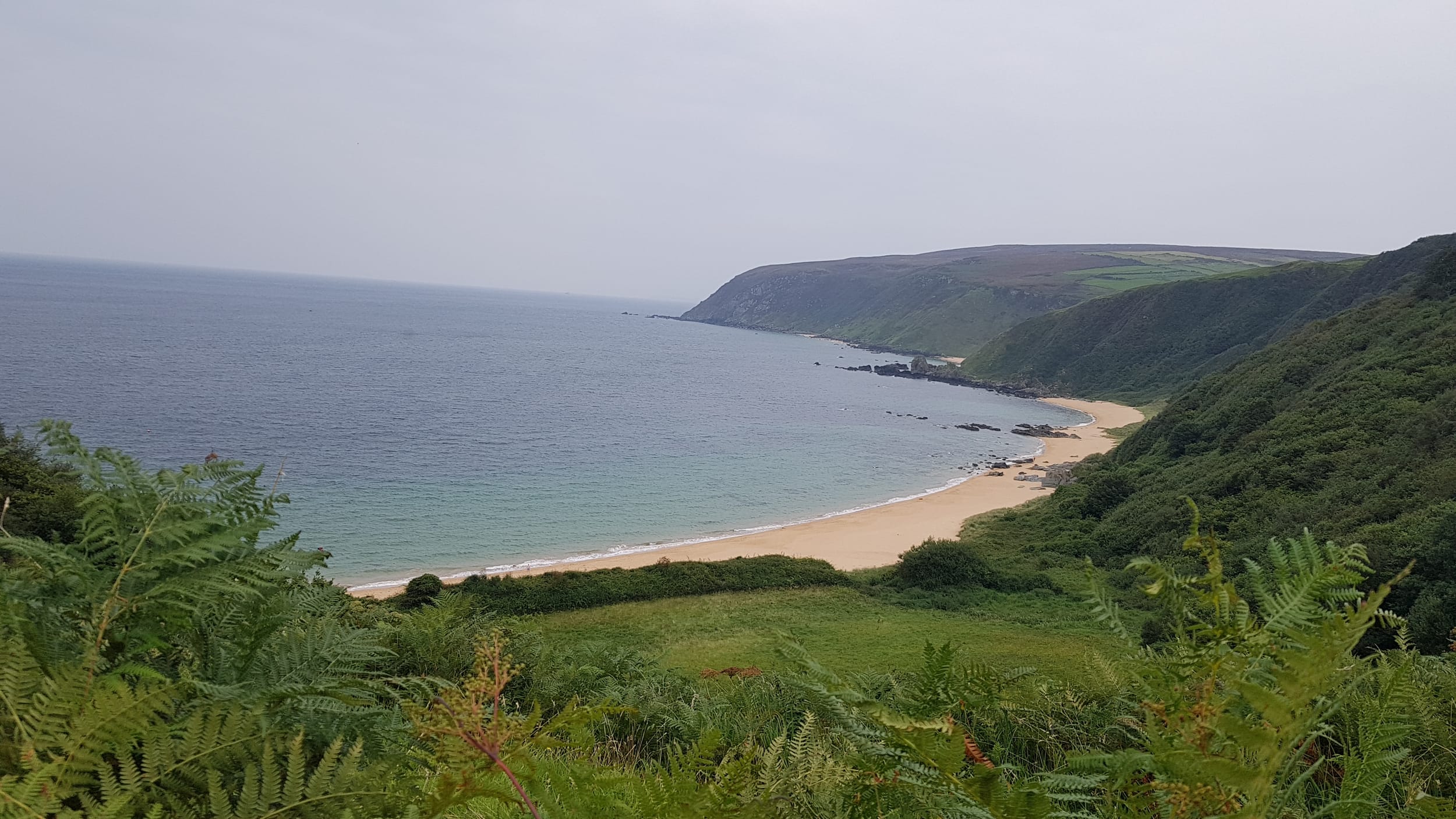 Kinnagoe Bay
Inishowen
by Dalia Taftazani
Fancy a beautiful scenic drive to a truly one of a kind Beach?
Kinnagoe Bay is the one to venture to. It's one of our favorite beaches in Donegal.
Hugged by the wild green hills of Inishowen lies this magnificent secluded beach, with its crystal clear water and beautifully soft fine sand. The combination of the green hills so close to the sand, the clear water, and the beautiful rocks and pebbles make it just magical.
It is known for being the location of the wreck of the Armada ship La Trinidad Valencera on 16 September 1588. As a result, it's popular amongst fishermen from all over Ireland, too, as the sight of the wreck attracts a wide variety of fish.
It's one of the 39 Atlantic way stops in Donegal, and you can easily spend a whole day there relaxing or having fun and swimming. The scenic coastal drive to and from the beach through beautiful Inishowen is well worth it.
The car park can be busy on sunny summer days, and it has to be said that the narrow road down to the beach is steep, so be careful.
TIP: When you are at the end of the beach, follow the path that leads up the rocks, and after about 10 minutes, you will reach another beautiful sandy beach. The journey is worth it!
Pictures by Dalia Taftazani


Distance from:
Letterkenny - 70 km
Buncrana - 40 km
Bunbeg - 119 km
Donegal Town - 112 km
Derry - 27 ml
Visit more beautiful beaches in Donegal