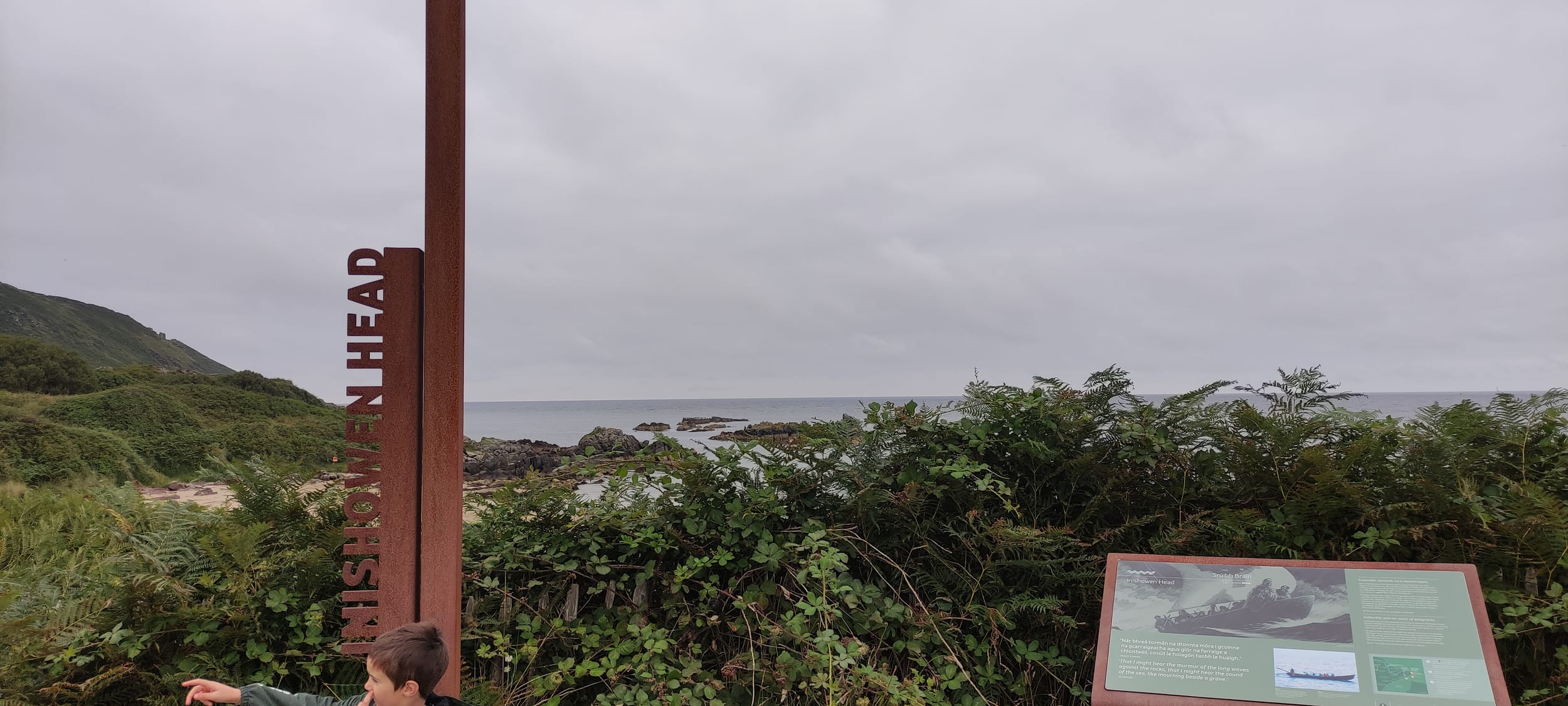 Inishowen Head
Ceann Inis Eoghain
by Elena T.
Discover the Wonders of Inishowen Head: A Must-Visit Stop on the Wild Atlantic Way
If you're planning a trip along the Wild Atlantic Way, make sure to add Inishowen Head to your list of stops. Located on the Inishowen Peninsula, this area is a true gem that offers visitors a lot to see and do.
As you arrive at the car park beside the blue flag Stroove Beach, you'll see the iconic metallic sign marking this Wild Atlantic Way stop. Take some time to enjoy the pristine waters of the beach, which offer a perfect spot for swimming, sunbathing or simply relaxing.
Near the metallic sign, you'll find the Inishowen Head Lighthouse, a striking structure that dates back to the early 19th century. Explore the history and take in the stunning coastal views from this picturesque landmark.
For those who enjoy a challenge, take on the Inishowen Head Loop, a hiking trail that starts about 1 km up the hill from the lighthouse. This challenging trail offers spectacular views of the rugged coastline and the vast expanse of the North Atlantic Ocean.
With so much to see and do, Inishowen Head is truly a stop that offers visitors a lot. Don't miss out on the opportunity to explore this stunning location on your Wild Atlantic Way journey.
Pictures by Elena T.


Distance from:
Letterkenny - 67.7 km
Buncrana - 42.4 km
Bunbeg - 117 km
Donegal Town - 113 km
Derry - 25.2 ml
Visit more Wild Atlantic Way places in Donegal