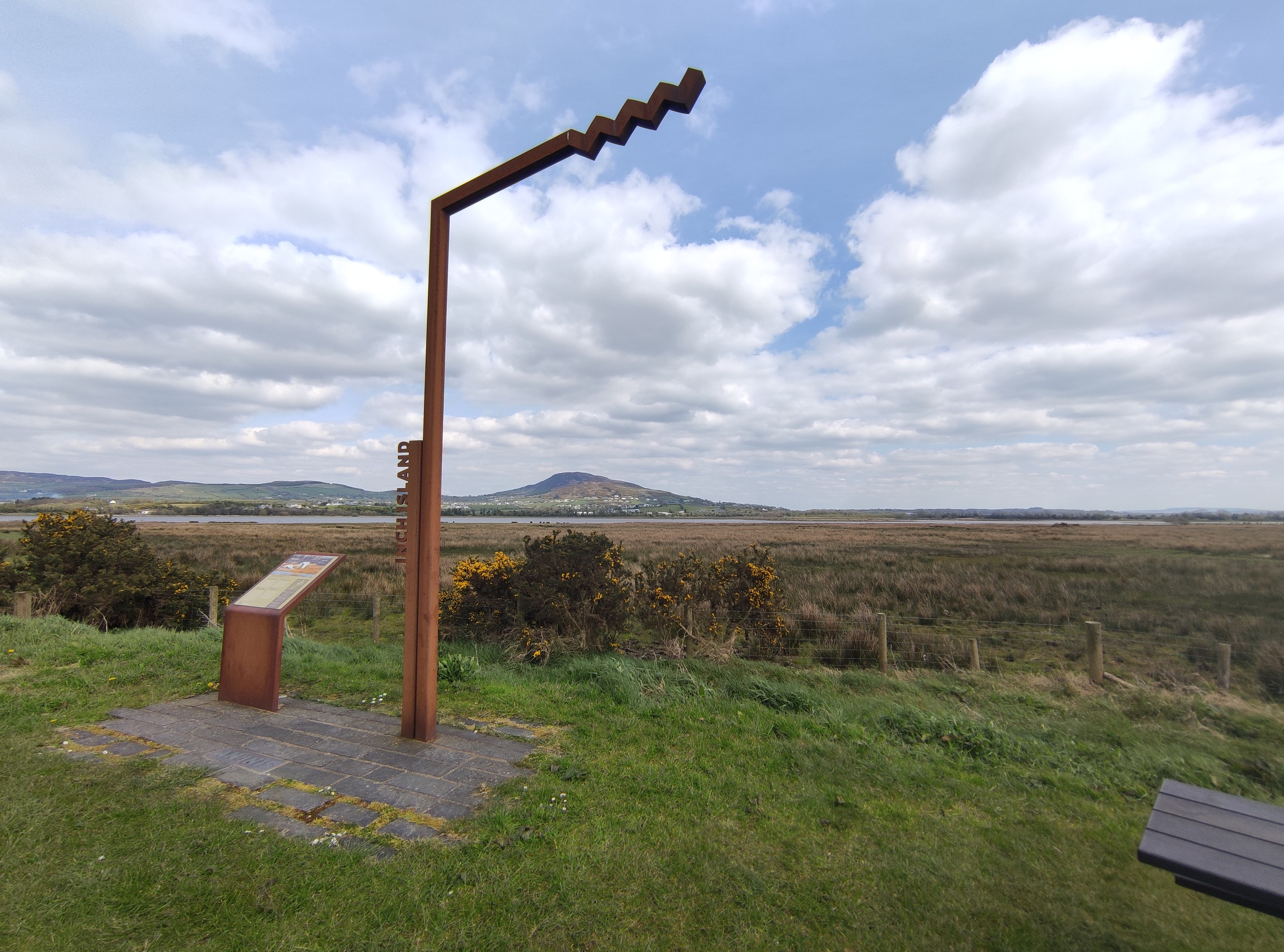 Inch Island
Inishowen
By Elena T
Inch Island Wildlife Reserve - A Nature Lover's Paradise
Inch Island wildlife reserve is located on the picturesque Inch Island. The Inch Island Wildlife Reserve is a must-visit for nature enthusiasts. The reserve is situated in the northern part of Donegal and is a stop along the Wild Atlantic Way, making it a great addition to your road trip itinerary.
The reserve boasts an 8 km loop, which is well-gravelled and perfect for bikes, scooters, and walking. As you make your way through the reserve, you'll see plenty of sheep grazing in the surrounding fields, and there are lots of blackberry bushes to pick from in the late summer.
As you walk, you'll be treated to stunning views of the ruins of Inch Castle, and you'll come across three observing log cabins where you can take a break and watch the wildlife in peace. Visitors can even feed the birds from the bridge road, creating a truly immersive experience.
If you're up for a bit of an adventure, a little beach is accessible if you carefully make your way down the rocks. However, be sure to watch your step! Plenty of benches and a picnic area make it a great place to stop and take a break.
It's important to note that insect repellent is a must-have during the late summer, as many flies are around. The reserve is also buggy-friendly, with two entrances – one from the R245 and another from the northeast side of the park on a country road.
Overall, the Inch Island Wildlife Reserve is a fantastic way to immerse yourself in nature and take in the stunning landscapes of Donegal. With plenty of amenities, a short and leisurely walk, and many opportunities to observe wildlife, it's a great place to spend an afternoon.
Pictures by Elena T.


Distance from:
Letterkenny - 34 km
Buncrana - 11.8 km
Bunbeg - 83.4 km
Donegal Town - 76 km
Derry - 11.8 ml
Visit more places for a walk in Donegal