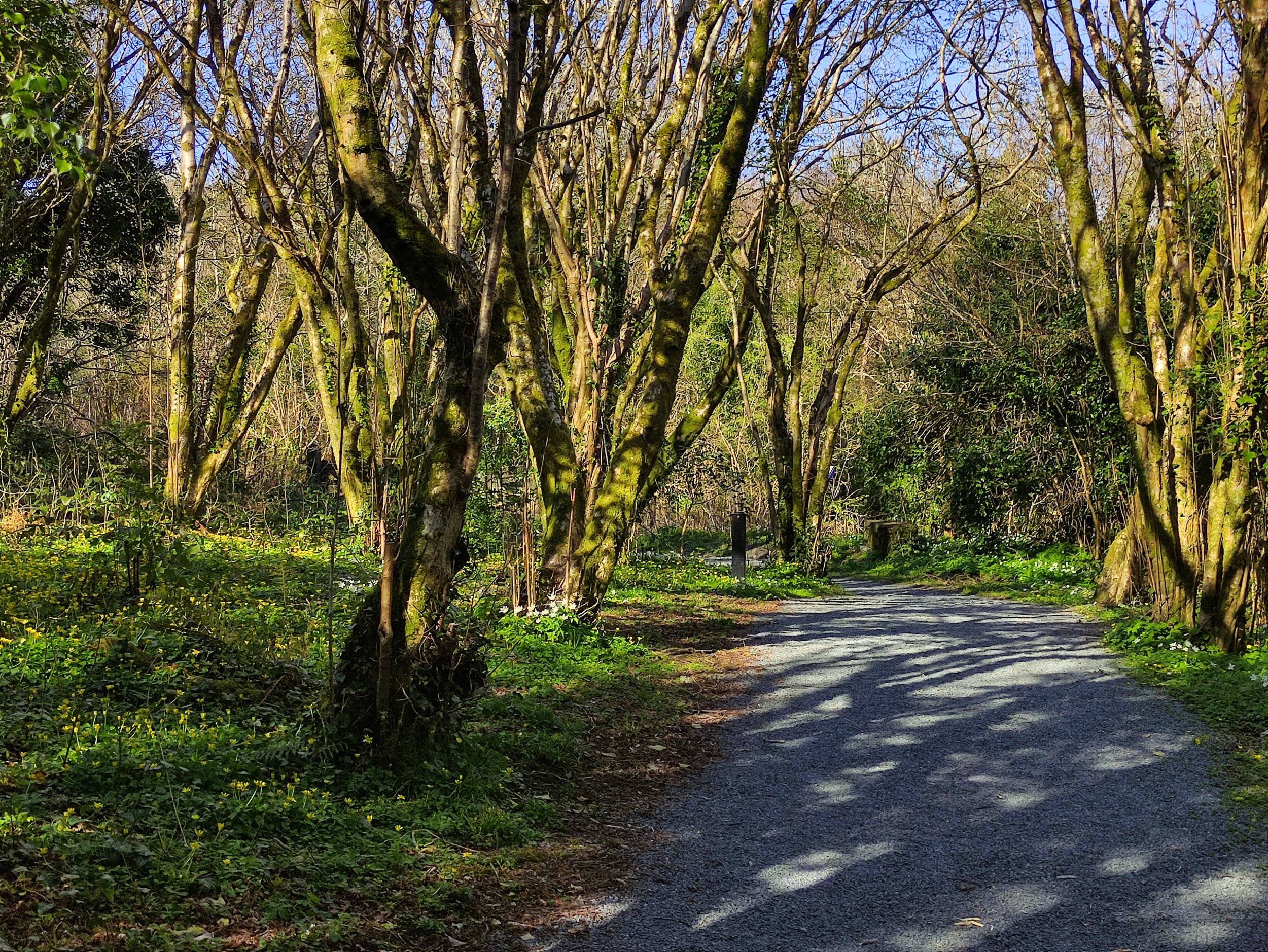 Duntally wood
Creeslough
by Elena T.
Discover the the shadows of young trees and the silvery song of a river
Duntally Woods is a stunning woodland area near Creeslough in County Donegal. Covering around 15 hectares of land, the woods are a great place to escape the hustle and bustle of everyday life and reconnect with nature.
As you walk through the winding trails of Duntally Woods, you will be surrounded by tall trees such as oak, beech, and Scots pine. Visitors can explore the many walking trails. The woods are buggy-friendly with two entrances - one from R245 and one from the park's northeast side on a country road. The walk is short, about 1 kilometre, and perfect for a leisurely stroll with children.
One of the highlights of Duntally Woods is the variety of wildlife that can be spotted in the area. Deer and foxes are common sightings and a range of bird species. Visitors may even be lucky enough to spot a red squirrel or a pine marten.
The woodland also features a stunning gorge, worn by the Duntally River, which is covered in lush vegetation that grows along the sides and bottom of the steep valley. It's a great spot for photography enthusiasts or those who simply want to enjoy the area's natural beauty.
Nearby, visitors can also explore the historic ruins of Doe Castle, which dates back to the 16th century. The castle offers a fascinating insight into the region's rich history and provides a glimpse into the lives of those who once lived in the area.
If you are looking for a place to relax after a day of exploring, the nearby village of Creeslough offers a range of dining options and local businesses to visit. Visitors can also take a short drive to nearby attractions such as Ards Forest Park or Glenveagh National Park.
Overall, Duntally Woods is a must-visit destination for anyone looking to experience the natural beauty of County Donegal. With its stunning woodland trails, abundant wildlife, and nearby attractions, this hidden gem is sure to delight visitors of all ages.
Pictures by Elena T.


Distance from:
Letterkenny - 24.1 km
Buncrana - 64.8 km
Bunbeg - 35.2 km
Donegal Town - 72.6 km
Derry - 32.1 ml
Visit more places for a walk in Donegal