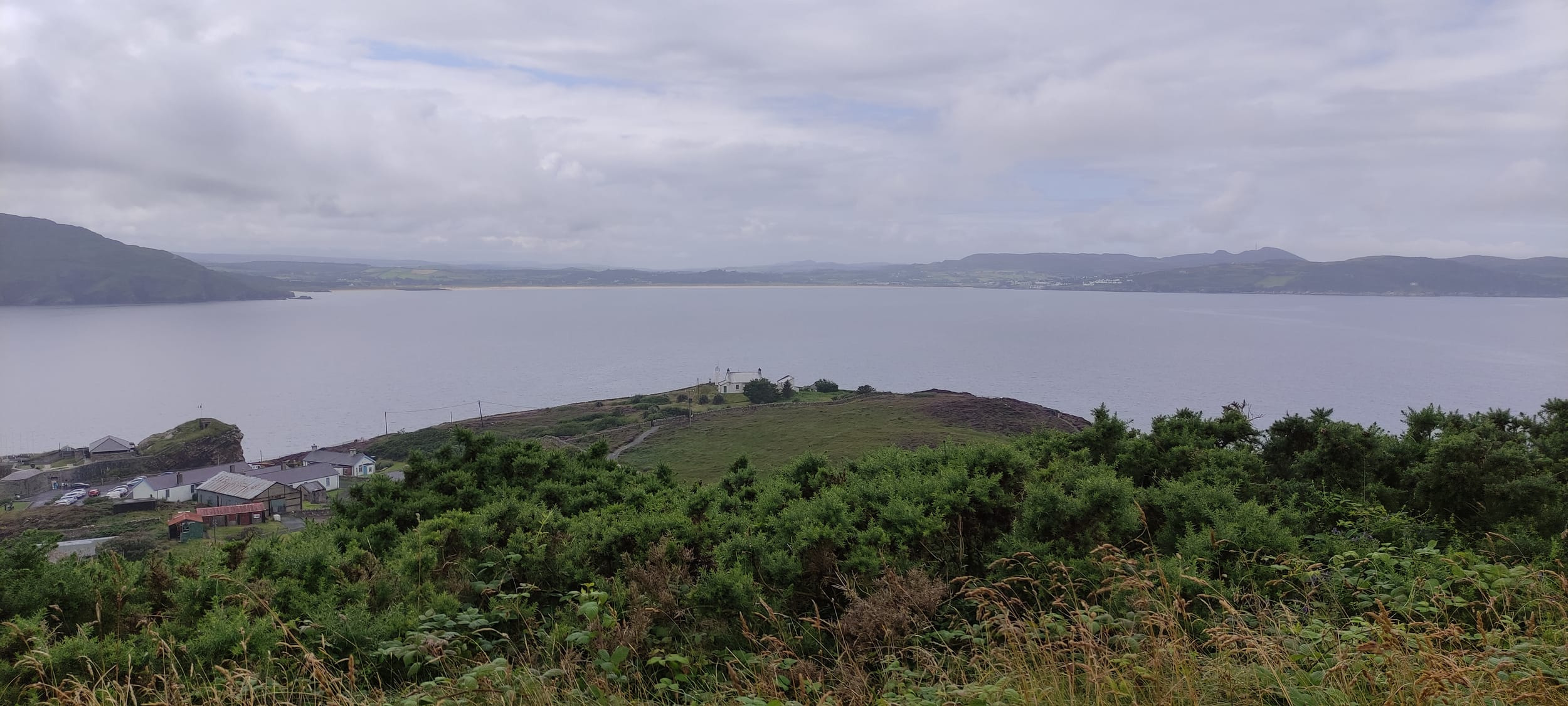 Dunree Head
Cionn an Dúin Riabhaigh
by Elena T.
Discovering the Beauty and History of Dunree Head
Dunree Head is a breathtaking Discovery Point on the Wild Atlantic Way in the Inishowen Peninsula, Co. Donegal. It is a must-visit place for anyone interested in history and stunning landscapes. With its lighthouse, fort, and beautiful surroundings, Dunree Head has something for everyone.
Arrival and Amenities
Upon arrival, visitors will find a large car park with a tea room, many picnic benches, and a grass picnic area. Old guns can be seen everywhere around the car park, adding to the historical feel of the place. From the car park, visitors can go down the steps to a spectacular pier between high cliffs.
Dunree Lighthouse and Fort
The Dunree Lighthouse was built in 1876 and is a prominent feature of the area. Visitors cannot enter the lighthouse, but they can still enjoy the stunning views from the outside. The Dunree Fort, on the other hand, dates back to the Napoleonic Wars and is now an impressive military museum. It is important to check the fort's working hours before visiting. Visitors can cross a metal bridge between high cliffs with bubbling water under it and go to the fort. While visitors have to pay to enter, there are many things to learn and see inside.
Museum and Exhibition
Outside of the fort, behind the tea room, visitors can find a military and natural museum and an exhibition of local artists with free access and toilets. From there, many paths bring visitors around the grounds up the hills to the top, where bunkers can be found. A loop path shows views of the beach on the northern side, around the lighthouse, and small community gardens with interesting metal sculptures. A place with lots of things to see and enjoy.
Pictures by Elena T.
Tips for Visitors:
Wear comfortable and sturdy shoes, as the terrain can be rough and uneven.
Check the working hours of the Dunree Fort before visiting.
Bring a picnic and enjoy the stunning views from the grass picnic area.
Take your time to explore the museum and exhibition and learn about the area's history and nature.
Respect the area's historical and natural importance and leave no trace.


Distance from:
Letterkenny - 52.2 km
Buncrana - 11.2 km
Bunbeg - 102 km
Donegal Town - 94.2 km
Derry - 21.9 ml
Visit more Wild Atlantic Way places in Donegal