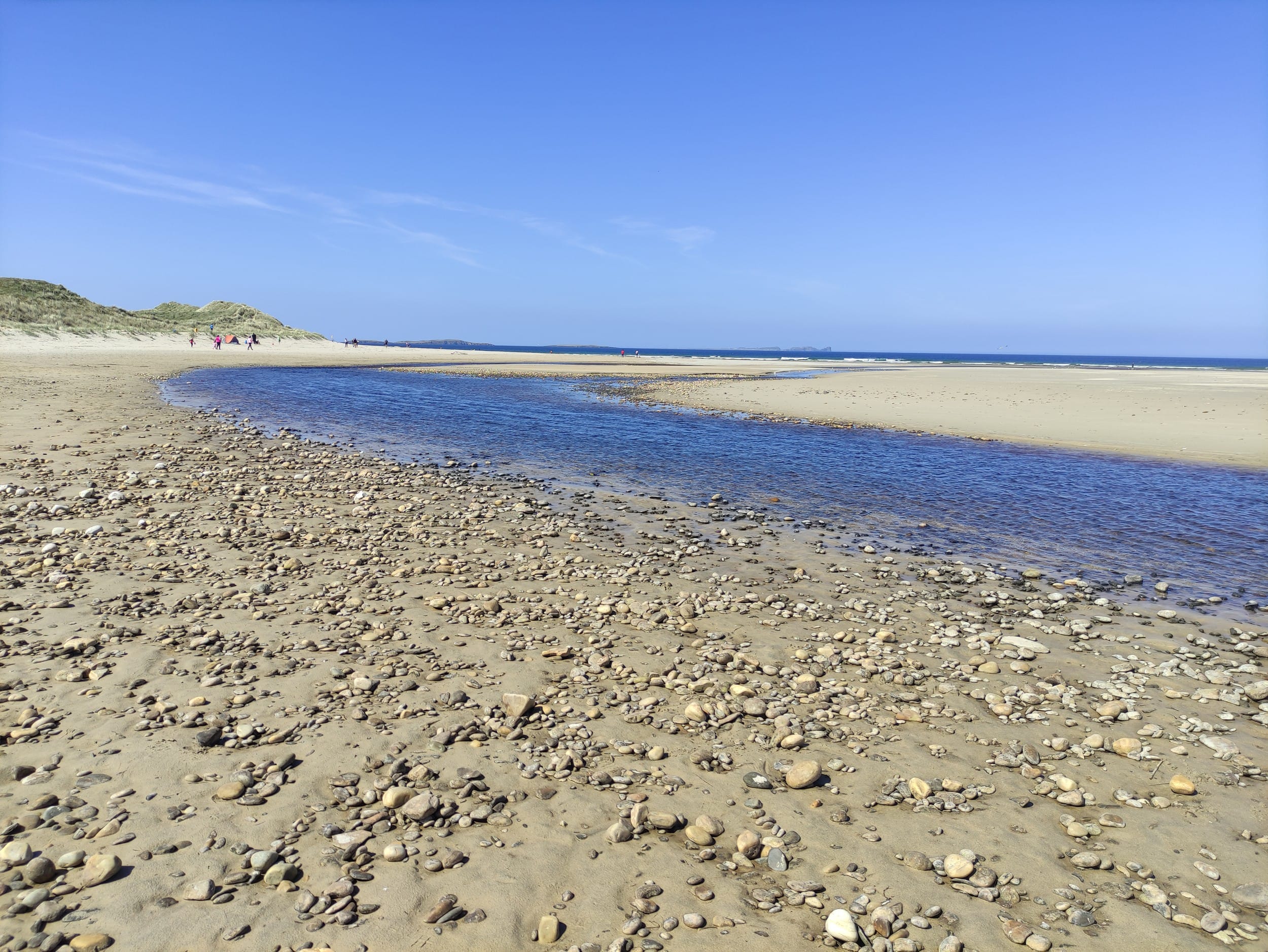 Drumnatinny Beach
Falcarragh Beach
by Elena T
Let your mind relax and enjoy this stunning endless beach.
Drumnatinney Beach, also known as Falcarragh Beach, is a stunning more than 2 km stretch of golden sand at the outfall of Ray River, Donegal. It is a popular spot for swimming, surfing, and sunbathing. From the beach, visitors can enjoy panoramic views of the Seven Sisters mountain chain, Troy Island, and Templebreaga Head.
The beach is longer than 2 km and ends at Ballyness Bay, with Magheroarty Beach located on the other side of the bay. One of the highlights of Drumnatinney Beach is the giant dunes that tower over the shoreline, providing a scenic backdrop for photos.
As with many coastal areas in Donegal, Drumnatinney Beach can be quite windy. Visitors should bring extra layers and a hat to protect themselves from the elements.
Drumnatinney Beach is also an excellent place for water sports enthusiasts, with surfers often seen catching waves. There is a car park nearby, making it easy to access.
Overall, Drumnatinney Beach is a must-visit for those looking to experience the natural beauty of Donegal's coastline. With its stunning views, giant dunes, and plenty of space to explore, it's the perfect spot for a day trip with friends or family.
Pictures by Elena T.


Distance from:
Letterkenny - 41 km
Buncrana - 81.7 km
Bunbeg - 25 km
Donegal Town - 83.9 km
Derry - 46.6 ml
Visit more places for a walk in Donegal