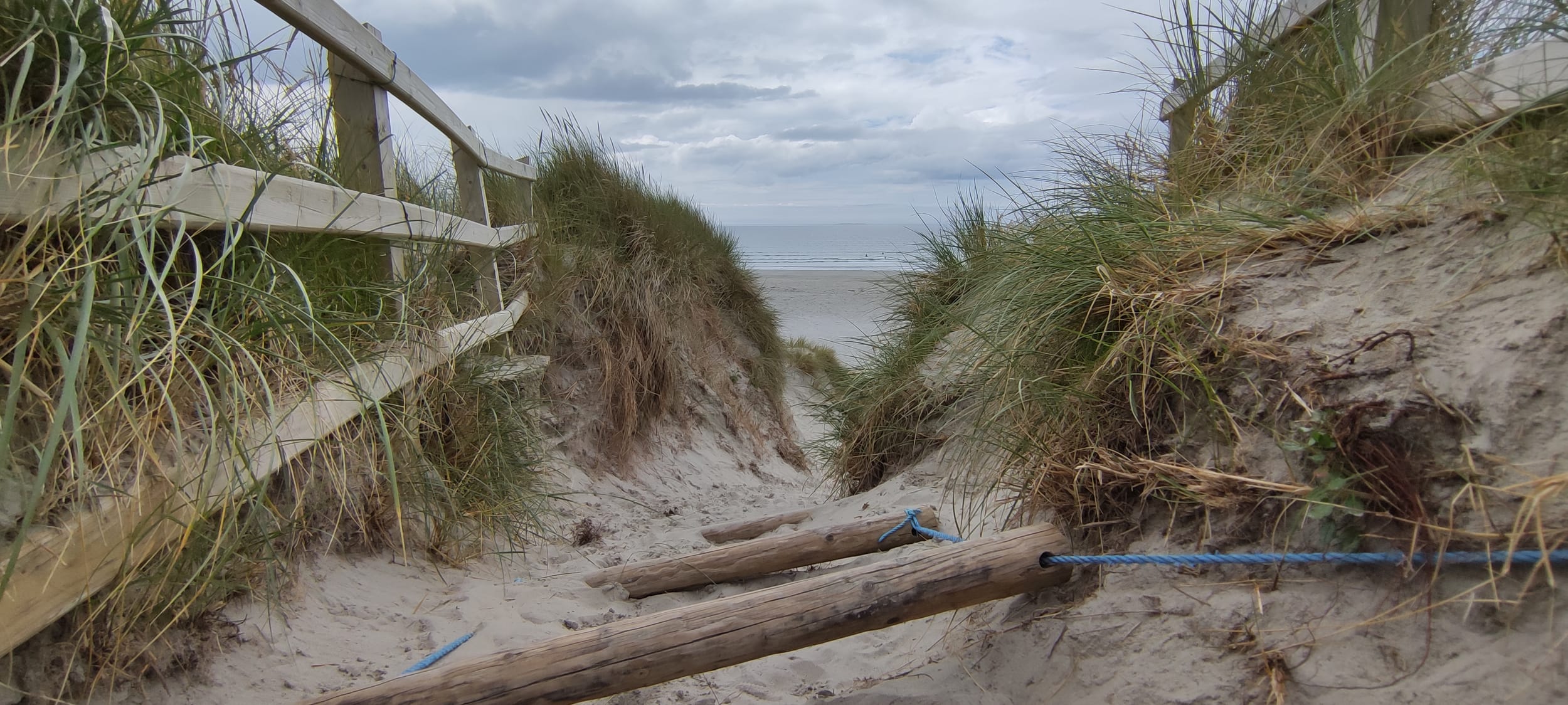 Exploring the Beauty of Dooey Beach in Donegal
Donegal, in the northwest of Ireland, is famous for its stunning landscapes and natural beauty. One of the most breathtaking places in this county is Dooey Beach, a hidden gem located in West Donegal. This pristine, unspoiled beach is an ideal destination for anyone who loves the great outdoors and wants to escape from the hustle and bustle of everyday life.
Natural Beauty
Dooey Beach is a long, sandy beach that stretches for over three kilometres along the coast. The water at Dooey Beach is crystal clear, and the waves are perfect for surfing, making it a popular spot for water sports enthusiasts.
Dooey Beach has been awarded many times as Green Coast Award, which recognizes beaches that are clean, well-managed, and have excellent water quality. This award highlights the efforts made by the local community to preserve the natural beauty of this stunning location.
One of the best things about Dooey Beach is that it is relatively undiscovered. While it can get busy during the summer months, especially on hot days, it never feels overcrowded. There is plenty of space for everyone to enjoy the beach and the surrounding area without feeling like you're in a tourist trap.
The Drive
The drive to Dooey Beach is also incredibly scenic, with stunning views of the surrounding countryside. The beach is located between Traigheanna Bay and the Gweebarra River outfall, adding to the beauty of the location. The beach itself is accessed via a narrow, winding road that runs along the cliff edge. This road is not for the faint-hearted, but the views are well worth the drive. There is a small car park at the end of the road, from where you can access the beach via a set of steep steps.
Conclusion
If you're looking for a hidden gem in Ireland, then Dooey Beach in Donegal is definitely worth a visit. With its stunning scenery, clear waters, and excellent opportunities for outdoor activities, it's a destination that is sure to leave a lasting impression on anyone who visits.
Pictures by Elena T.


Distance from:
Letterkenny - 53 km
Buncrana - 92.9 km
Bunbeg - 45.1 km
Donegal Town - 47.5 km
Derry - 53.6 ml
Visit more beautiful beaches in Donegal