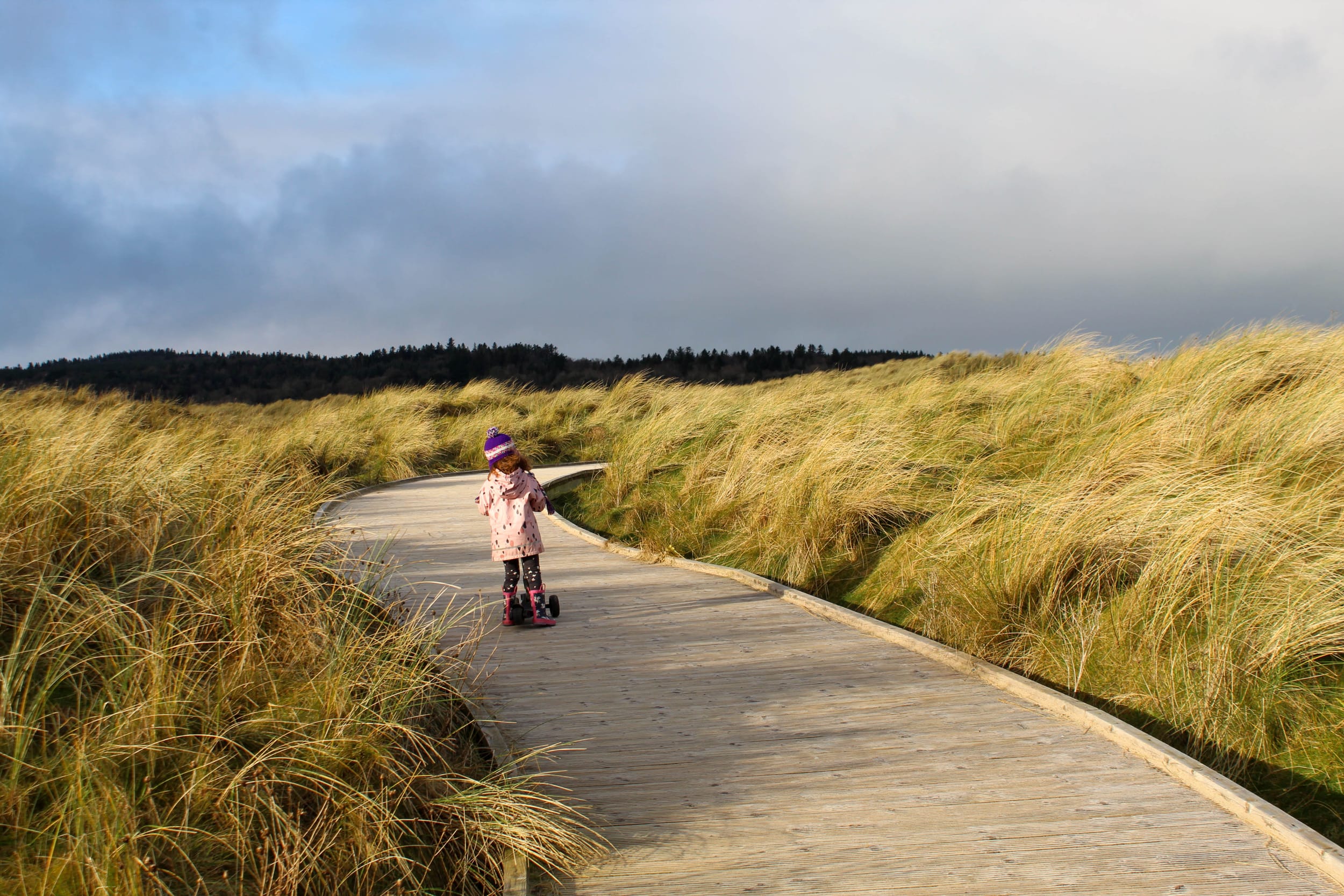 Donegal Boardwalk
by Elena T.
The right place to go out when you need to feel the freedom of the outdoor space, walk nicely, not too long, and end up on an endless sandy beach that meets the Atlantic.
Donegal boardwalk is located at the bottom of Sheephaven bay.
There is a large car park and a restaurant to take coffee, ice cream, or lunch. In the beginning, a small but very cute playground keeps children busy and warms them up for fun.
It is about a 20-25 minute easy short walk through the dunes suitable for any age and fitness level. It is great for buggies, scooters, and wee bikes. Dogs are also allowed.
In the end, you find yourself at the large sandy Carrigart beach with a stunning view of Downings, Ards Friary, and the open ocean.
This place is perfect for a lazy day out that collects many different experiences.
📸 pictures by Elena T.


Distance from:
Letterkenny - 30.3 km
Buncrana - 71.4 km
Bunbeg - 40 km
Donegal Town - 79.1 km
Derry - 40.1 ml
Visit more places for a walk in Donegal