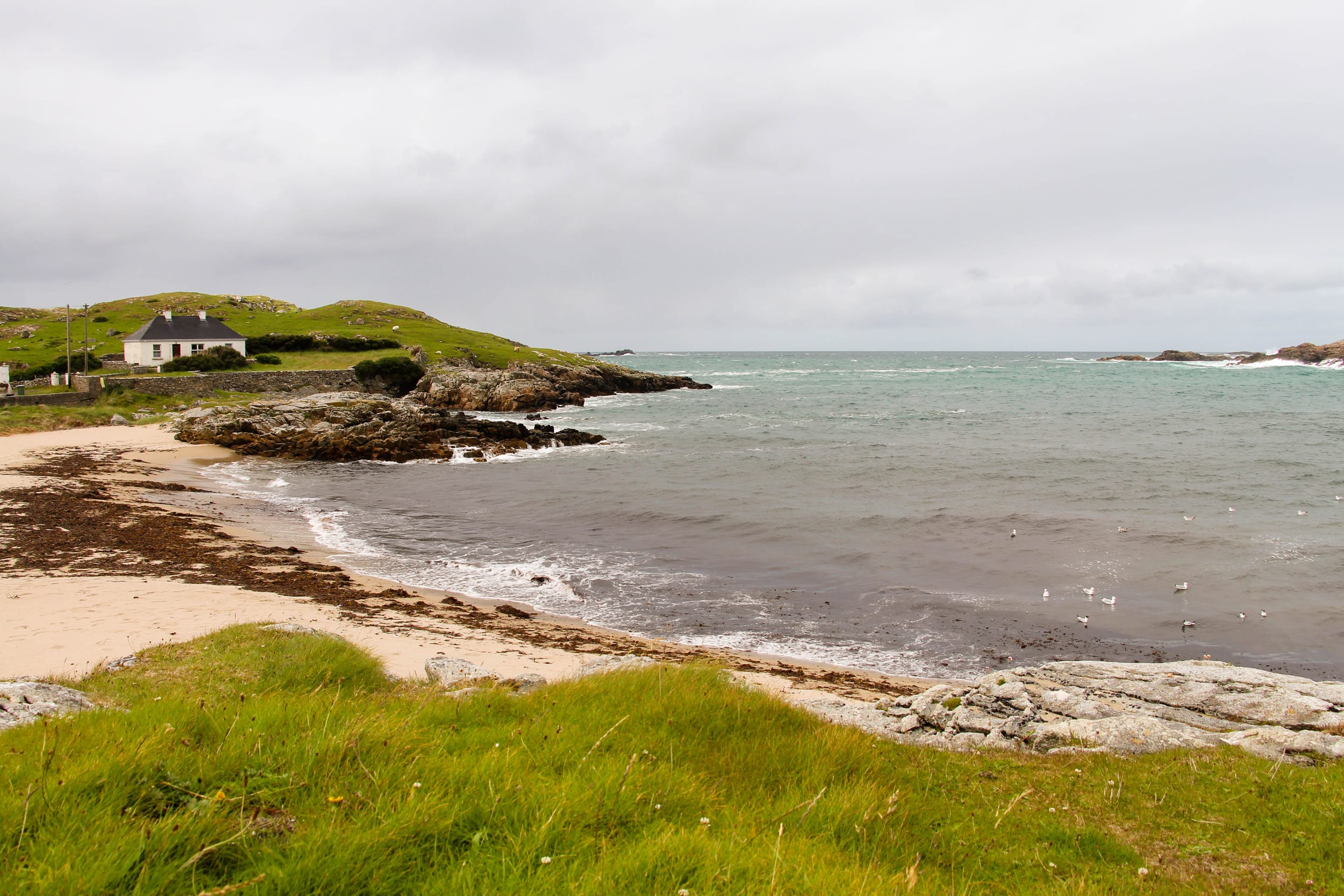 Doagh Village Beach
Rosguill Peninsula
by Elena T.
A small piece of sand facing the wild Atlantic.
The beach near Doagh Village, Rosguill Peninsula, is tiny. There is no space for a walk, and the water is deep, rocky, and dangerous. But this does not mean you can not spend hours there. The Atlantic here is unstoppable. Waves constantly hit the rock in spectacular splashes, so you can watch them and never have enough.
So if you want a quiet and wild place with stunning views, sea sound, and fresh air - take your hat and go to Doagh's beach. It is just 1 minute away from one of the Wild Atlantic Way discovering points in Donegal - Rosguill Peninsula.
Pictures by Elena T.


Distance from:
Letterkenny - 36.1 km
Buncrana - 77.3 km
Bunbeg - 52.6 km
Donegal Town - 73.9 km
Derry - 47.4 ml
Visit more beaches in Donegal