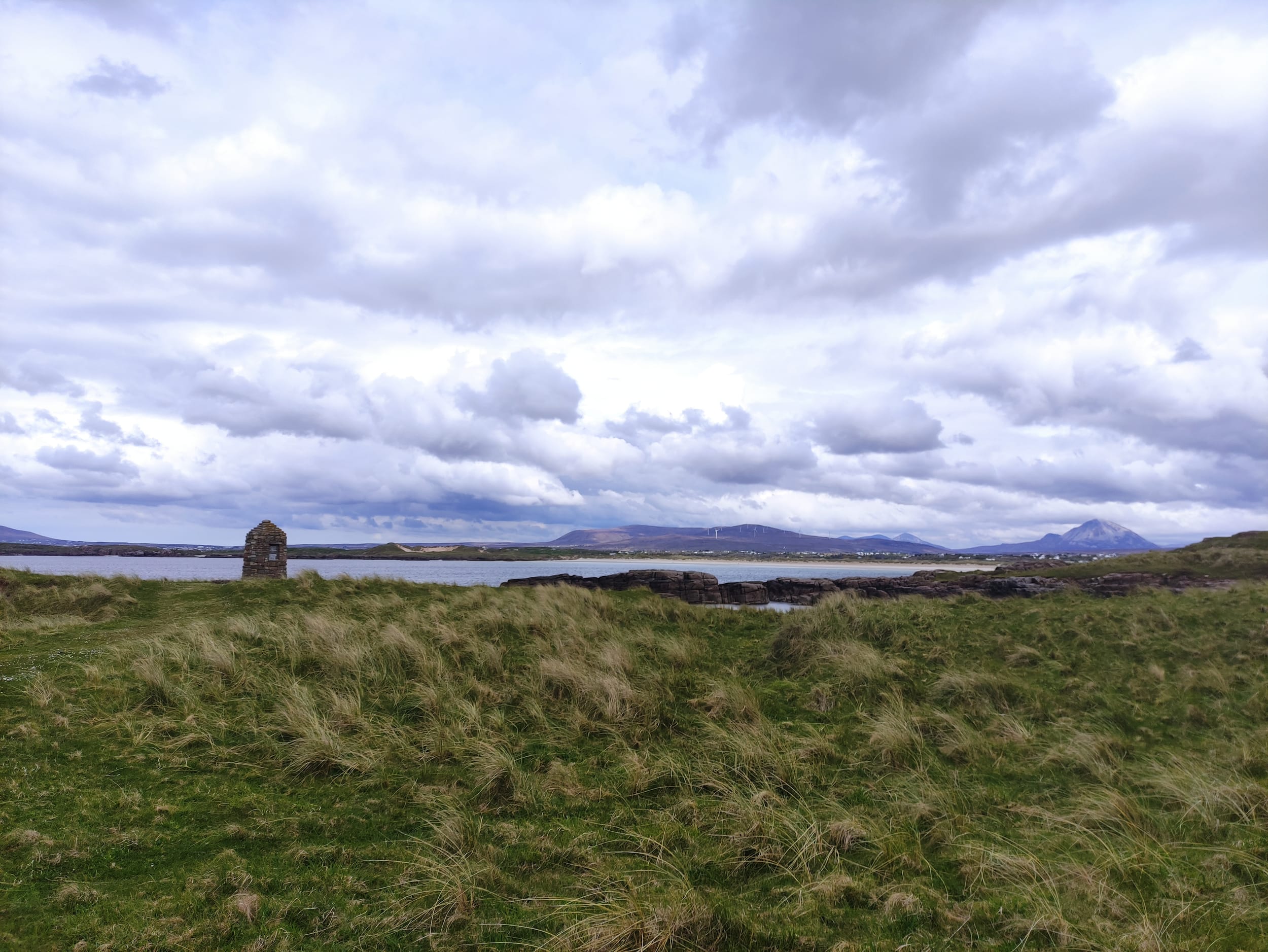 Carrickfinn Beach
by Elena T.
Uncovering the Beauty and Thrills of Carrickfinn Beach on the Wild Atlantic Way
Carrickfinn Beach is a popular destination on the Wild Atlantic Way in Donegal, attracting visitors with its large white sand beach and stunning ocean views. The beach is one of the 39 discovery points in Donegal and is often rewarded as a Blue Flag beach, indicating its cleanliness and environmental standards.
Location and Accessibility
Carrickfinn Beach is located at the back of the Donegal Airport, making it easily accessible by car. Visitors can enjoy a scenic drive that leads directly to the beach. The beach is also a great spot to watch aeroplanes land at the active Donegal Airport, adding to the unique experience of this stunning beach.
Family-Friendly Environment
Families with little children will love playing in the stream that reaches the beach from the south side. However, parents should know the quicksands that can be dangerous for little ones. While the beach can be bustling during the summer, there are still spaces between the rocks that provide a bit of privacy.
Breathtaking Views
Carrickfinn Beach offers breathtaking ocean views and is perfect for a relaxing day out. With its large white sand beach and crystal-clear waters, visitors can enjoy the natural beauty of Donegal's coastline.
Don't miss out on this fantastic beach during your trip to Donegal. Whether you're looking for a relaxing day out or a family-friendly destination, Carrickfinn Beach has something to offer everyone.
Pictures by Elena T.
Check the tide times before you go: The tide can come in quite quickly at Carrickfinn Beach, so it's essential to check the wave before you go to avoid being cut off by the incoming tide.
Keep an eye on your children: While the stream running onto the beach is an excellent spot for children to play, parents should be aware that there are often quicksands in the area, which can be extremely dangerous for young children. So keep a close eye on your kids at all times.
Bring sunscreen and a hat: As with any beach, protecting yourself from the sun's rays is essential. Bring sunscreen and a hat to protect yourself from sunburn and heat stroke.
Respect the wildlife: Carrickfinn Beach is home to various wildlife, including seals and seabirds. Respect their habitat by not disturbing them or leaving litter on the beach.
Enjoy the view of the planes: As the beach is located at the back of Donegal Airport, visitors can enjoy the unique sight of planes taking off and landing. Take some time to watch the planes, but stay out of the way of any airport operations.


Distance from:
Letterkenny - 57.5 km
Buncrana - 98.6 km
Bunbeg - 14.5 km
Donegal Town - 68.7 km
Derry - 57.1 ml
Visit more stunning beaches in Donegal