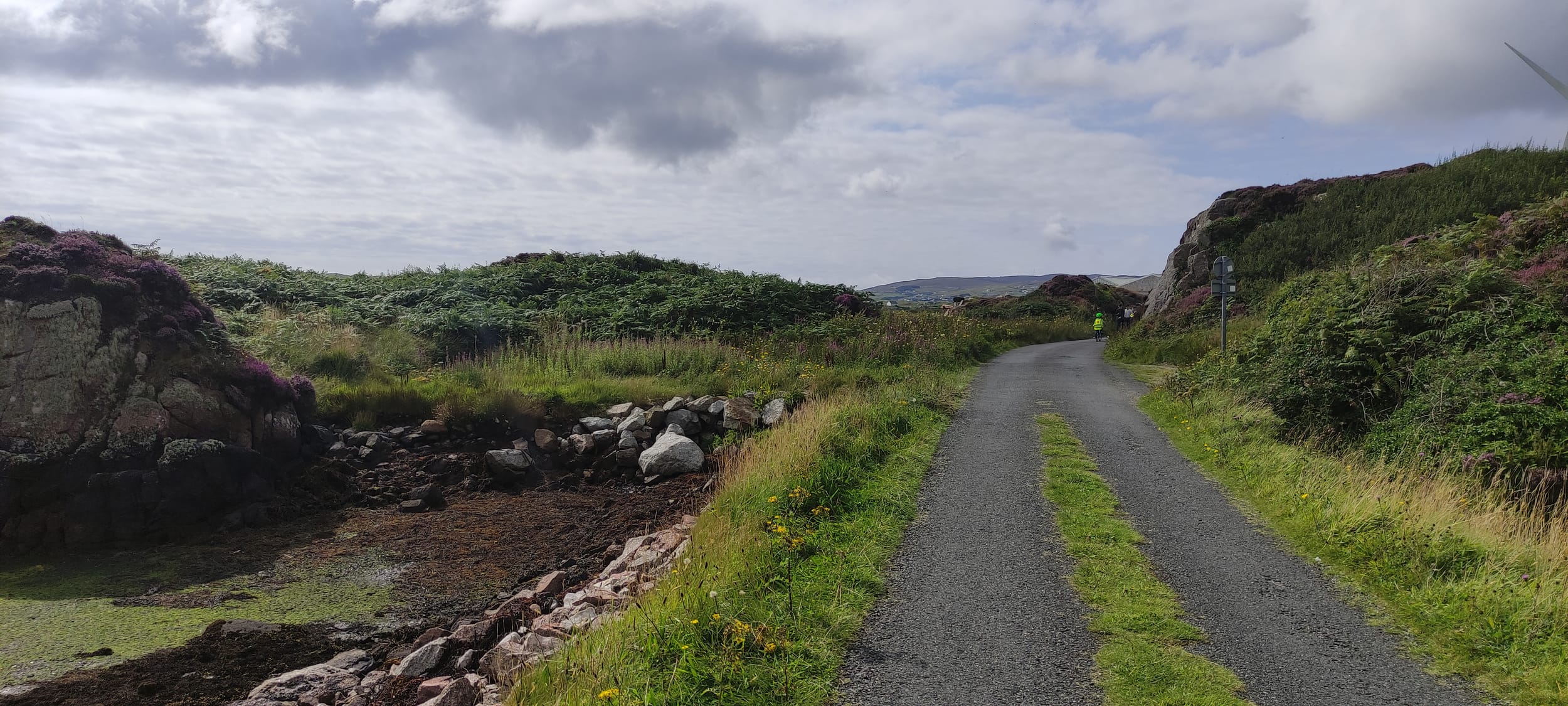 Burtonport Old Railway Walk
by Elena T.
Discovering the Beauty of Burtonport: A Scenic Walk Along the Old Railway Trail
The Burtonport Old Railway Walk is a must-visit destination for anyone looking for a peaceful and picturesque trail suitable for walkers and cyclists of all ages and fitness levels. The trail starts from the bustling Burtonport harbour and covers a distance of approximately 5.5 km in one way, making it an easy walk or cycle that can be completed in a few hours.
A Perfectly Serviced Path for Walkers and Cyclists of All Ages and Fitness Levels
The trail is shared with vehicles at the beginning and the end of the road, but the traffic is quiet, and most of the path is just for walkers and bicycles. The path is well-maintained, with many benches for picnics and rest, two water taps and bowls for dogs, and excellent road marks.
The Burtonport Old Railway Walk is a linear trail filled with spectacular scenery and woodland. It follows the route taken by the train that connected Burtonport to Letterkenny between 1903 and 1940. Along the way, walkers and cyclists can enjoy breathtaking views of Loch Waskal and the various coastal islands in the area.
A Peaceful Trail with Spectacular Scenery and Historical Significance
The trail passes through forests and a few lakes, crossing several public roads. The trail's end is the crossroad at Meenbanad, on the north side of Lough Altergan. Many features of the old railway remain along the way, including stations, gatehouses, accommodation crossings, cuttings, embankments, a bridge, rusty gates, and much more.
The trail is generally flat and suitable for prams, buggies, and leisure bikes, with plenty of places to sit, rest, and picnic. However, there is a very steep section towards the Meenbannad section, where the trail leaves the railway corridor and leads the walker up a steep bank onto the tarred road.
Before or after your walk, be sure to explore the lovely harbour area of Burtonport, where you can access a ferry to Árainn Mhór or link up with boats that specialize in diving, fishing, and scenic island tours.
Pictures by Elena T.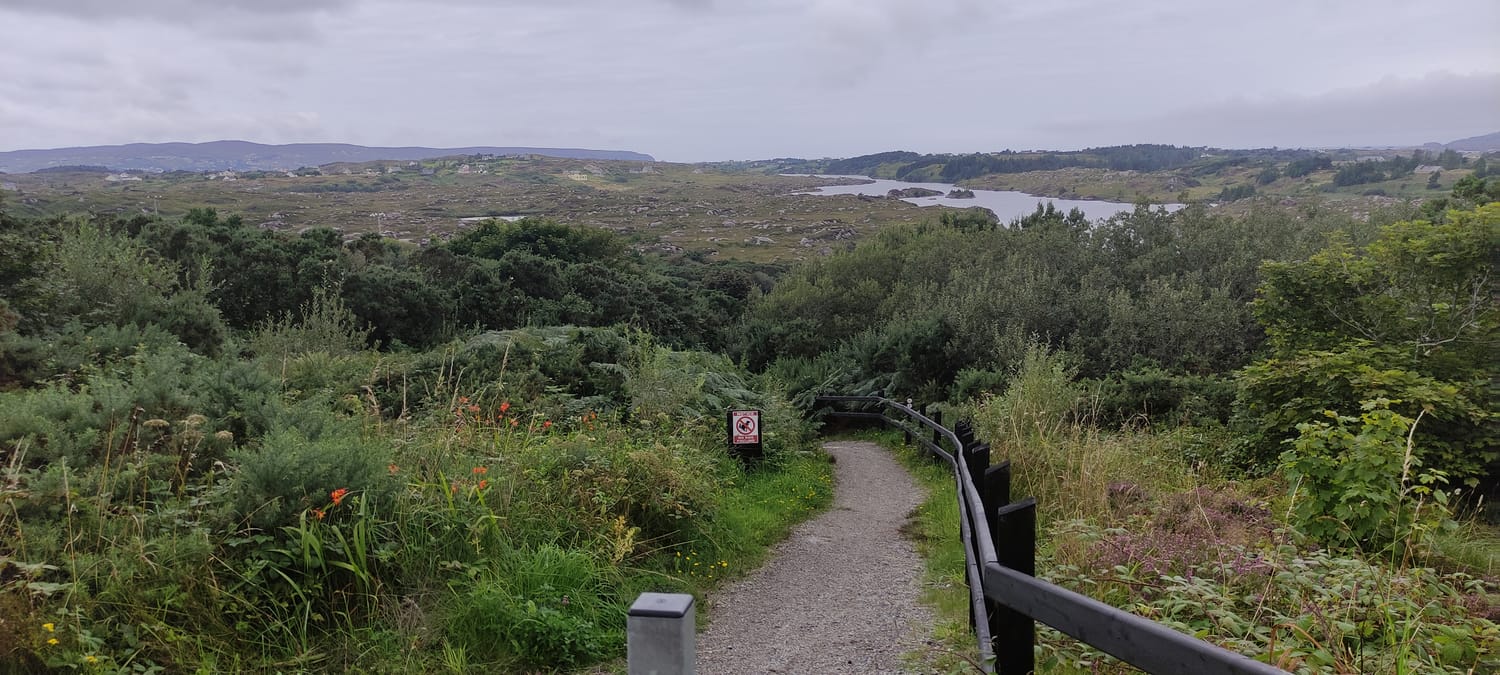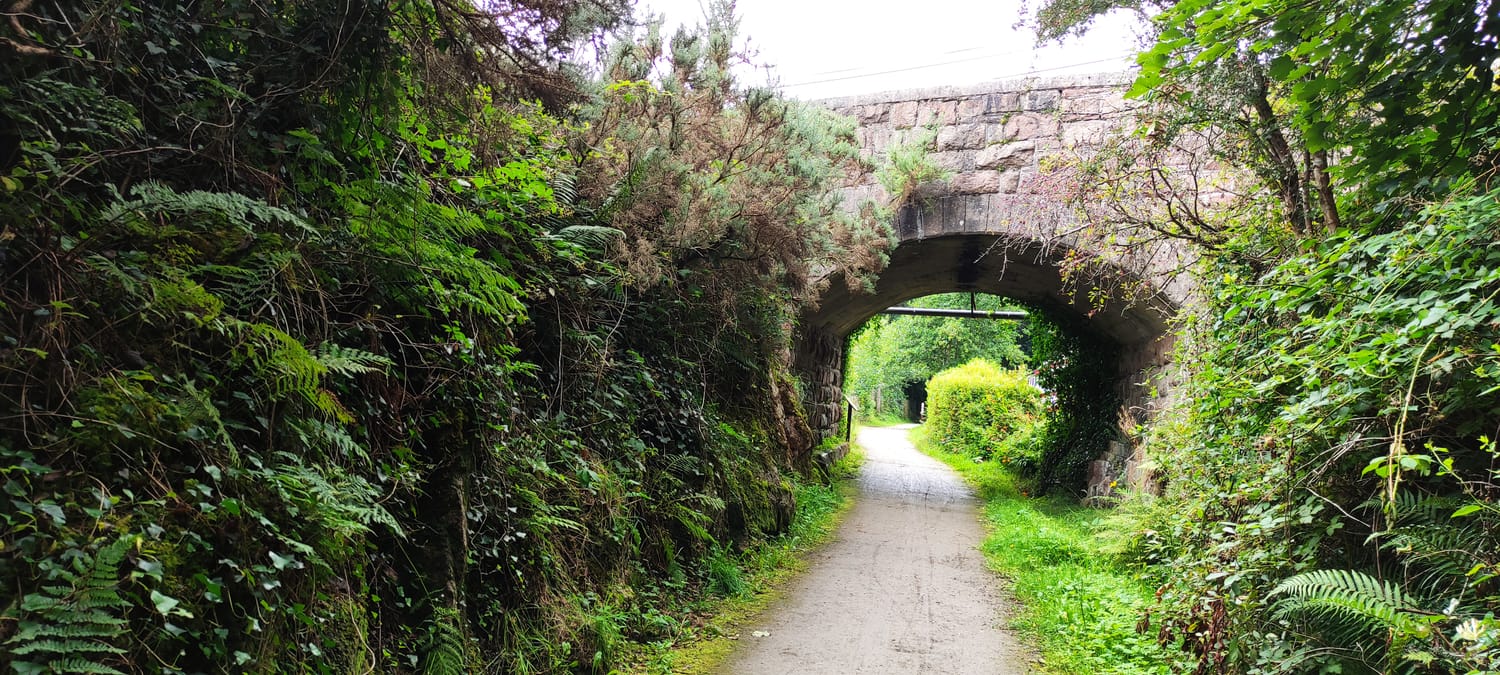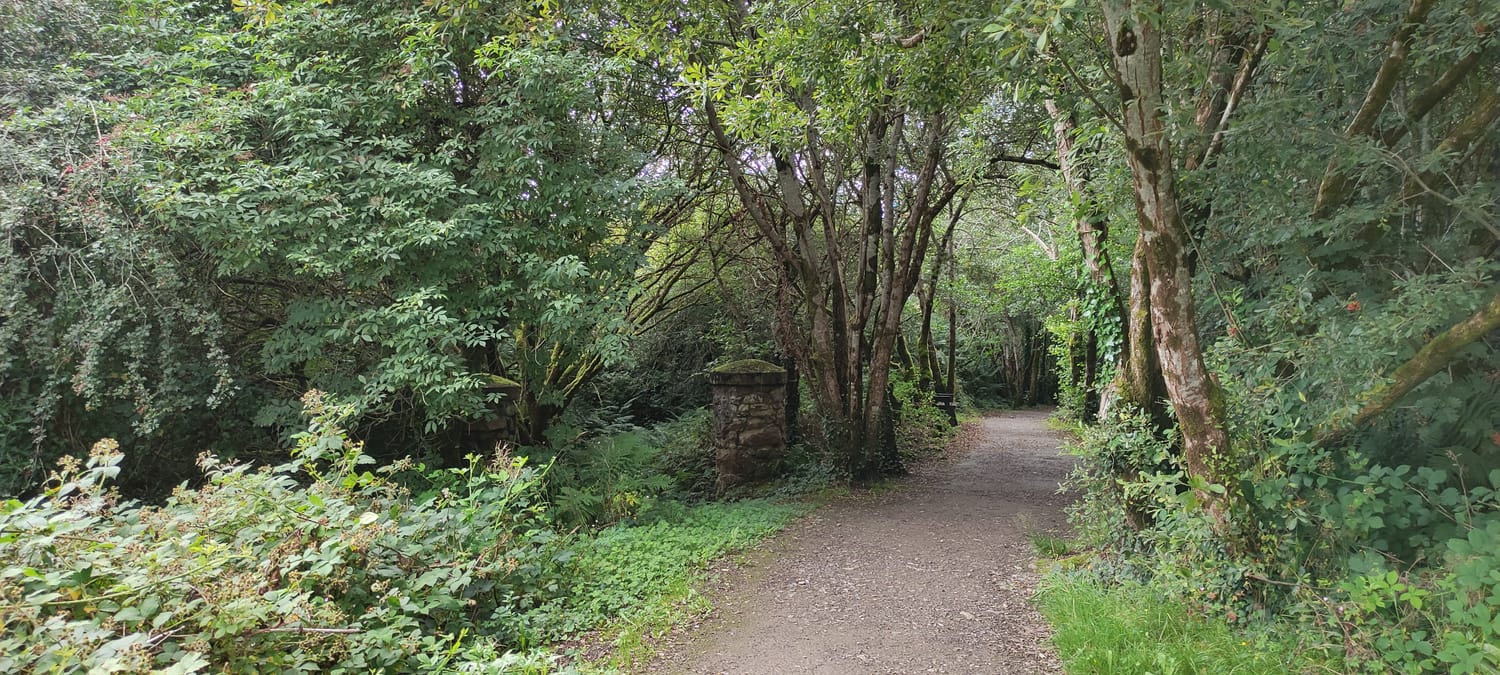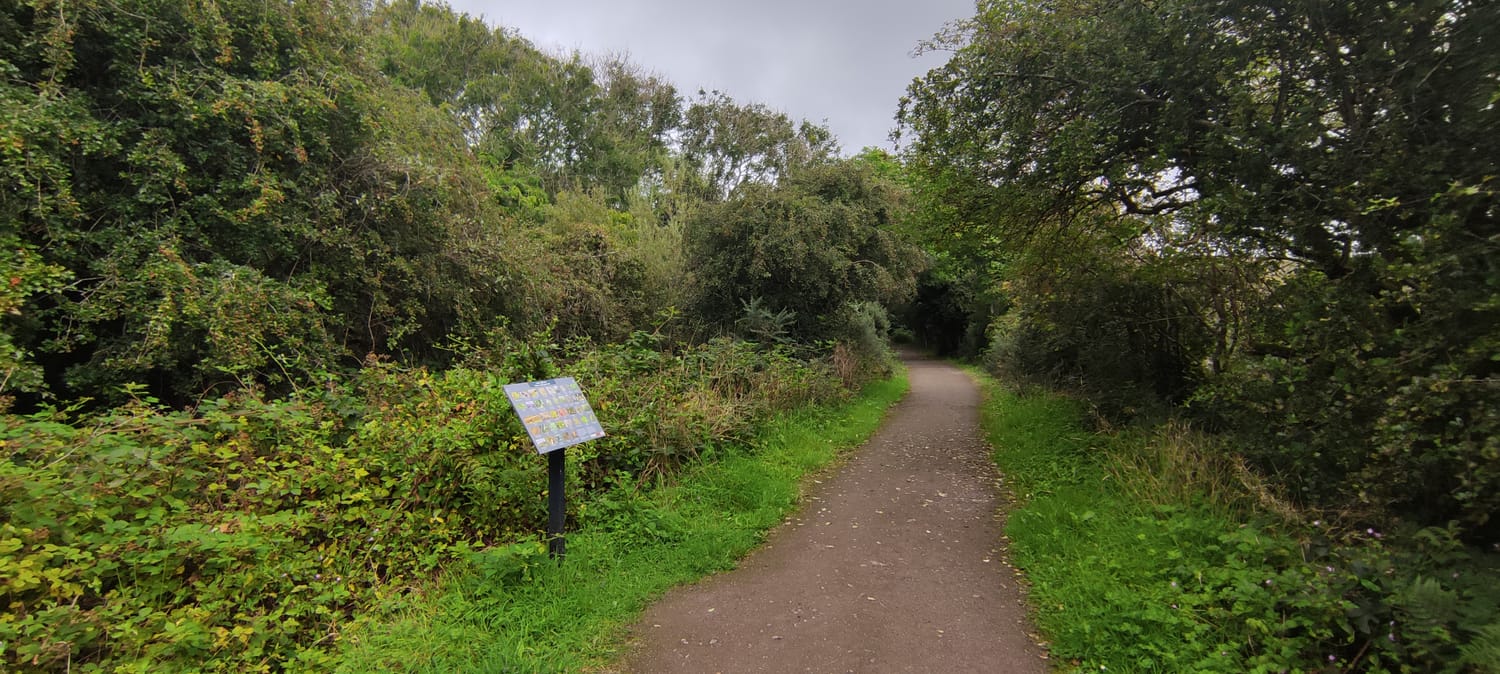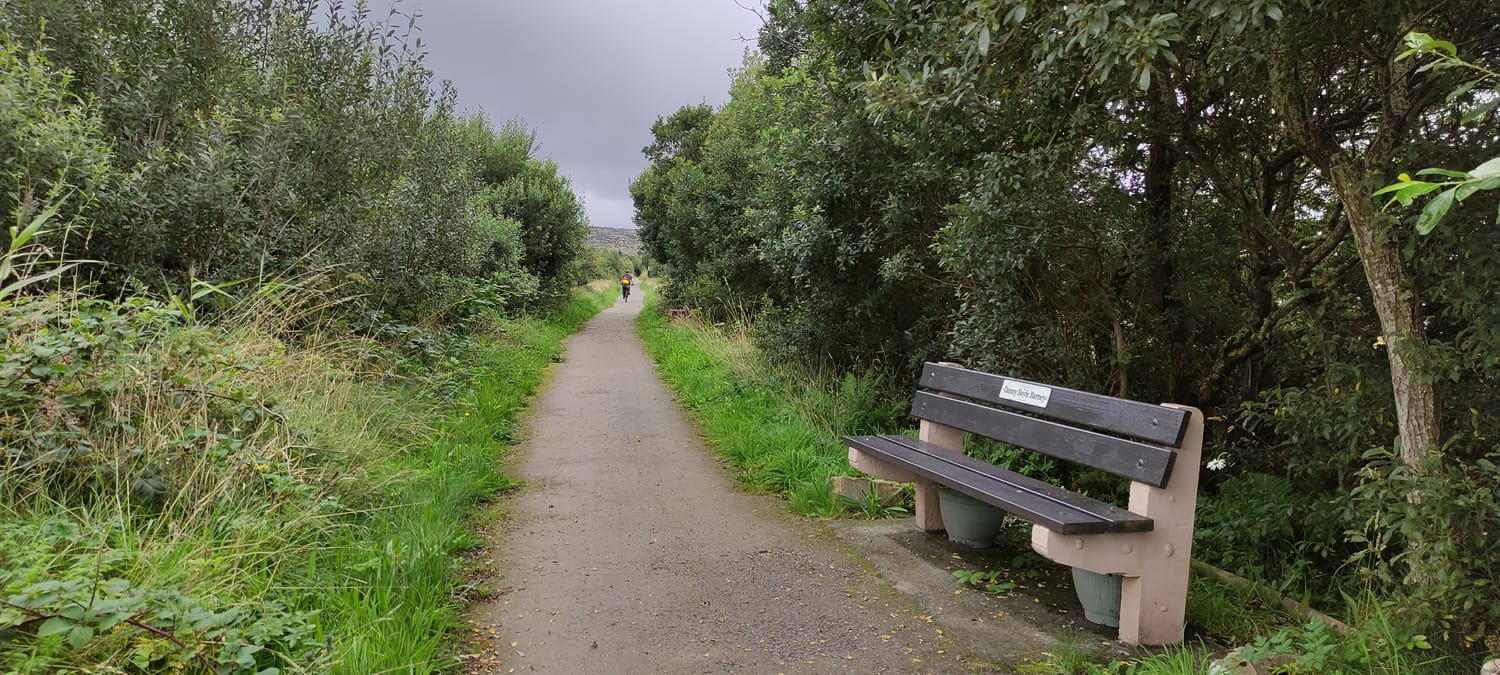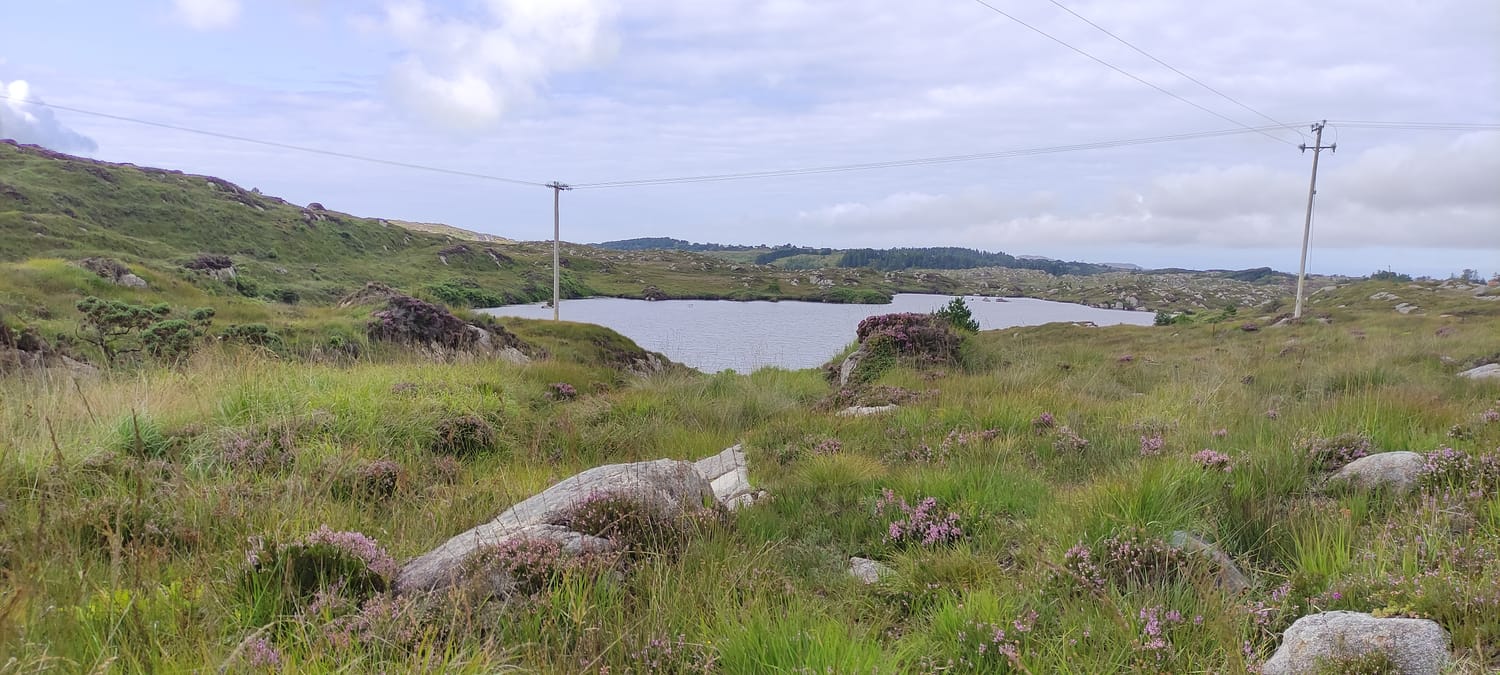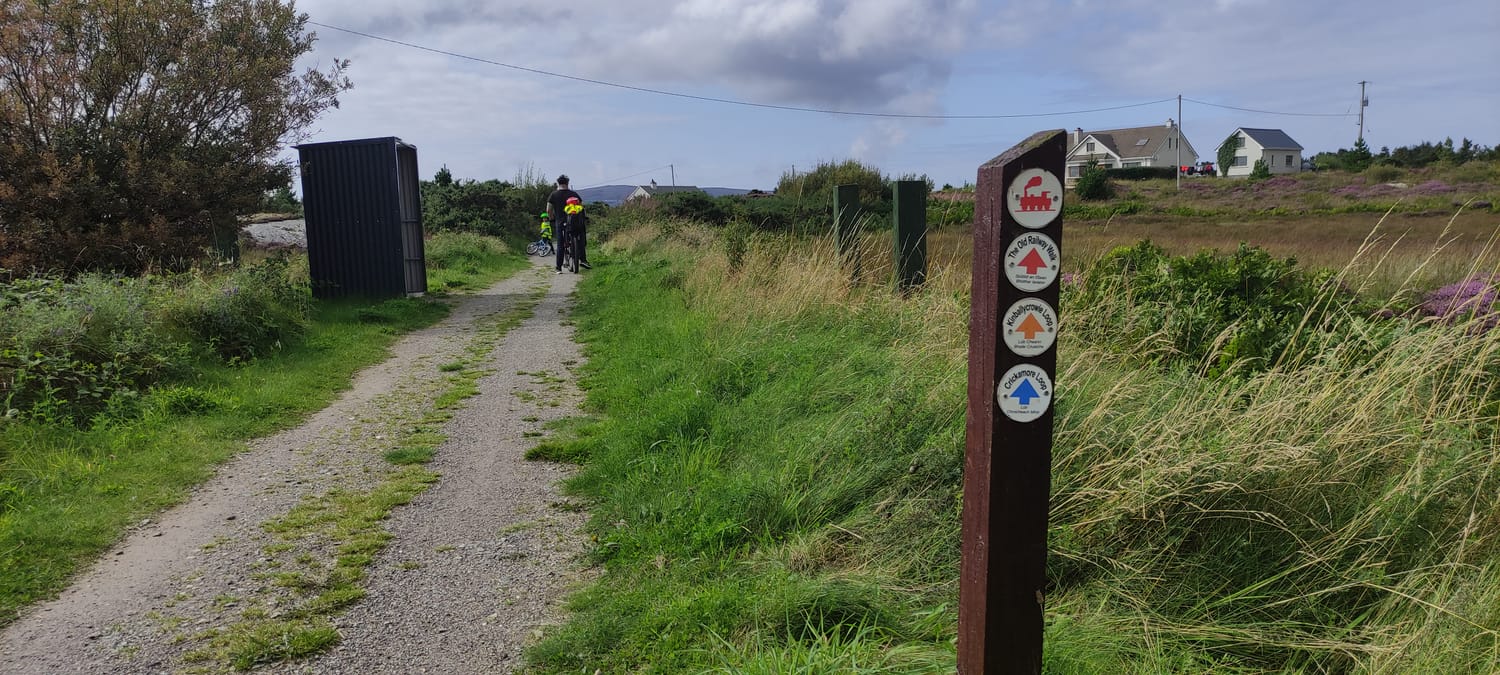 Tips:
Wear comfortable shoes and bring water and snacks.
Be aware that there are vehicles sharing the trail at the beginning and end, so be cautious.
Keep the trail clean and undisturbed by taking your litter with you.
Be tick-aware and take measures to protect yourself and your pets.
Follow the road marks and stay on the path to avoid getting lost or wandering onto private property.


Distance from:
Letterkenny - 55.8 km
Buncrana - 98.2 km
Bunbeg - 24.9 km
Donegal Town - 63.1 km
Derry - 56.8 ml
Visit more places for a walk in Donegal