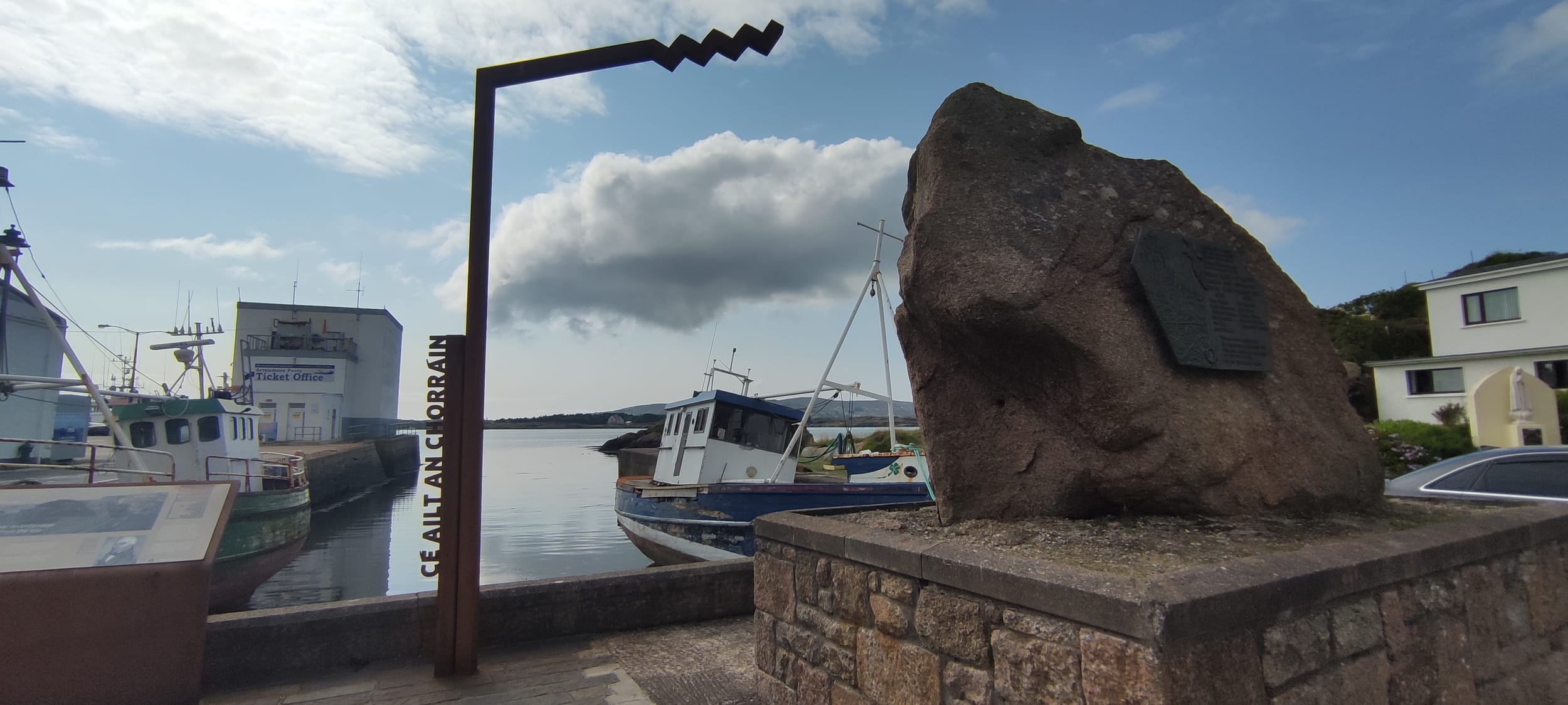 Burtonport Harbour
by Elena T.
Burtonport Harbour: Your Ultimate Guide to a Summer Getaway
Located on the rugged west coast of Donegal, Burtonport is a charming fishing village that offers a gateway to the stunning islands of Inishfree, Aranmore, and Rutland. With its picturesque harbour and bustling atmosphere, Burtonport is a must-visit destination for anyone exploring the Wild Atlantic Way.
Summer in Burtonport Harbor: Salt, Fish, and Scenic Views
During the summer months, Burtonport harbour is a hive of activity. Visitors can enjoy breathtaking views of the Atlantic Ocean and the scent of salt and fish and indulge in a cup of coffee or lunch at one of the local cafes or restaurants. The harbour provides public toilets and plenty of free public car parking spaces, making it an accessible destination for all.
One of the highlights of a visit to Burtonport is the Burtonport Old Railway Walk, a tranquil 5.5 km walk that is suitable for all ages and fitness levels. The walk follows the path of the old railway line that was used to transport fish from the harbour to other parts of Ireland. Along the way, visitors can enjoy stunning views of the rugged coastline, peaceful countryside, and abundant wildlife.
A Key Stop Along the Wild Atlantic Way
Burtonport Harbor is one of the 39 stops along the Wild Atlantic Way in County Donegal, a scenic driving route that showcases the best of Ireland's west coast. The harbour's rich history and picturesque setting make it a must-see destination for anyone travelling along this iconic route.
The History of Burtonport Harbor
The name Burtonport derives from a local landowner, Burton Conyngham, who built houses on nearby Rutland Island and had a small pier built for himself to sail to the island. The pier became known as "Burton's Port" and eventually evolved into the bustling harbour that we see today.
In conclusion, Burtonport Harbor is a hidden gem on the west coast of Ireland that offers a unique blend of history, natural beauty, and authentic Irish charm. Whether you're exploring the Wild Atlantic Way or looking for a peaceful getaway, a visit to Burtonport is sure to be a memorable experience. So why not pack your bags and discover the magic of this beautiful fishing village for yourself?
*There are two providers for ferries to Arranmore island: The Arranmore ferry and the Arranmore ferry.
Pictures by Elena T.


Distance from:
Letterkenny - 58.7 km
Buncrana - 98.1 km
Bunbeg - 24.9 km
Donegal Town - 63 km
Derry - 56.8 ml
Visit more Wild Atlantic Way places in Donegal